CUP: Is This Earnhardt's Year?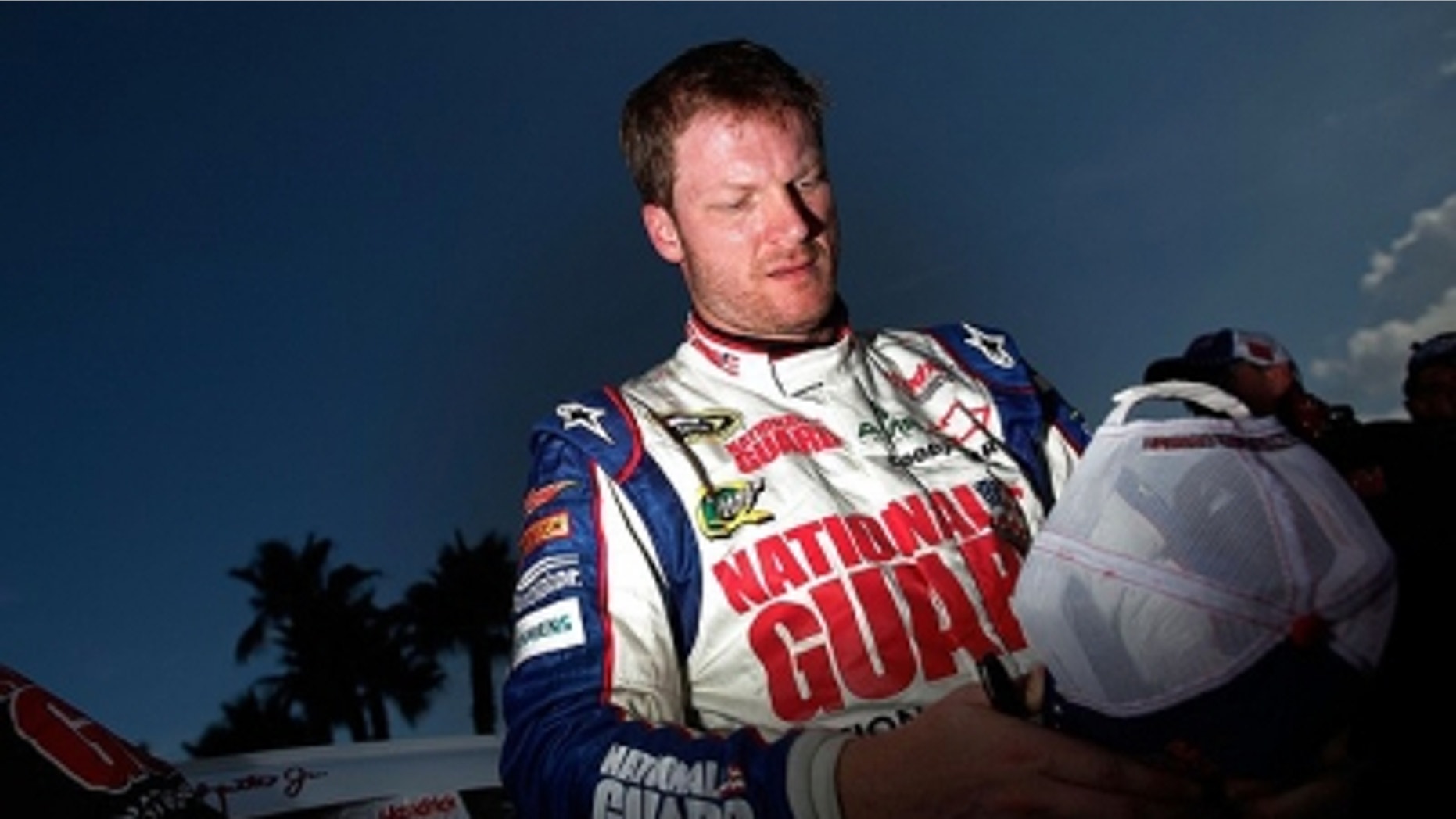 Following his fourth-place finish in Sunday's Brickyard 400, Dale Earnhardt Jr. took over the NASCAR Sprint Cup points lead for the first time since Sept. 19, 2004.
But with 16 races left in NASCAR's marathon season, the big question is, can he stay there and at long last deliver a first Sprint Cup championship for himself and his millions of devoted fans?
The numbers paint an interesting picture.
Through 20 races, Earnhardt has completed all 5,648 laps run this season, an impressive display of consistency. He has nine top-five and 15 top-10 finishes, with only one finish outside the top 20, a 23rd-place run on the road course at Sonoma, Calif.
Earnhardt's average finish this year is 8.1, and if he finishes on the lead lap again this weekend at Pocono, he'll set a NASCAR record for most consecutive lead-lap finishes at 22, dating back to Homestead last year.
That stellar performance has put Earnhardt at the top of the points right now.
But his season is not without challenges.
Jimmie Johnson, Tony Stewart and Brad Keselowski have three victories each so far in 2012, and Denny Hamlin has two. If the Chase for the Sprint Cup started now, Earnhardt would be seeded fifth, tied with Matt Kenseth, Greg Biffle and Clint Bowyer.
Then there is the matter of laps led, a statistic that reflects speed over the course of the season. Johnson has led 912 laps this year, Biffle 566 and Hamlin 518. Earnhardt ranks 10th in this category with 218 laps led, less than one-fourth of Johnson's total.
Earnhardt has not led a single lap since his Michigan victory in June, and has led more than 10 laps in a race only three times this year: Michigan (95), Las Vegas (70) and Pocono (36).
Only time will tell whether or not Earnhardt can seal the deal. This much is clear: Winning a championship likely will require winning a race or multiple races in the Chase.
And Earnhardt and crew chief Steve Letarte say they are ready to do just that.
"We just need to be as consistent as we've been," said Earnhardt. "I think you're going to have to win some races in the Chase. But it's really the guy who doesn't have that bad week. It's the guy that can put together 10 straight top-five, top-10 races and win one or two — you'll be hard to beat."
"He's absolutely right," said Letarte. "You get an average finish anywhere sub-7.0 and a couple of wins, and you control your own destiny. I don't think we need any help. Our Chase is going to be determined by ourselves. If someone goes and beats us, congratulations to them if they outrun that goal."
Tom Jensen is the Editor in Chief of SPEED.com, Senior NASCAR Editor at RACER and a contributing Editor for TruckSeries.com. You can follow him online at twitter.com/tomjensen100.