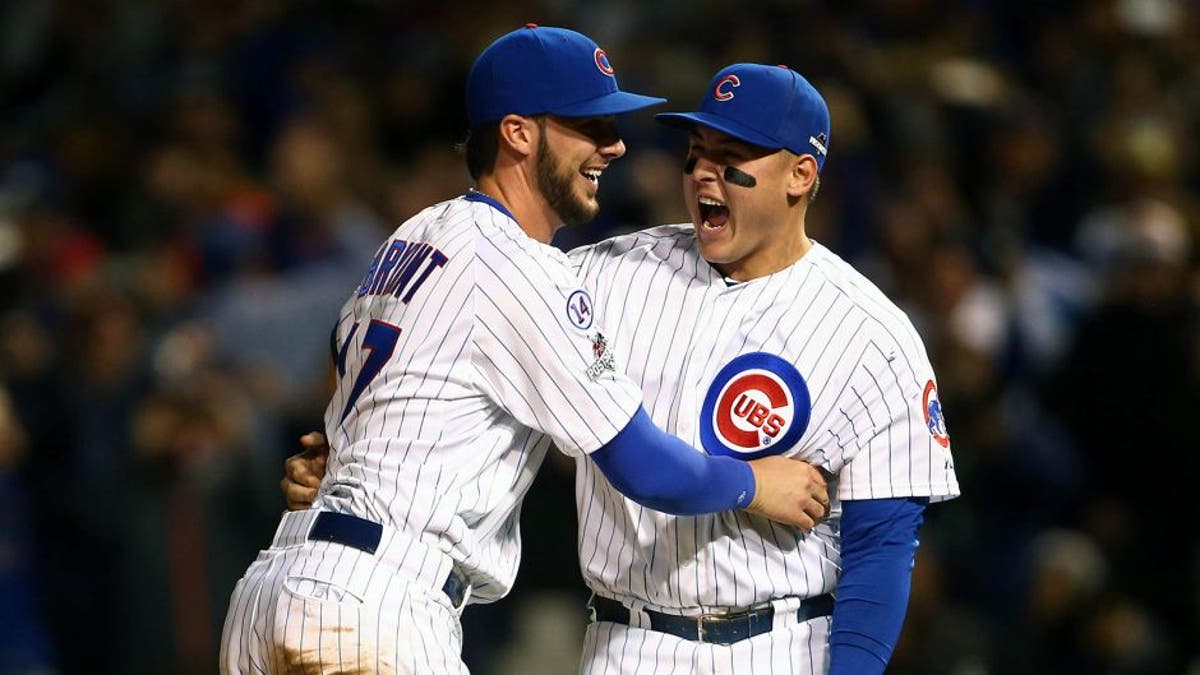 Sorry, ladies (and Anthony Rizzo).
Chicago Cubs third baseman Kris Bryant is officially off the market after proposing to his girlfriend, Jessica Delp.
It has been quite the year of Bryant. He made his MLB debut in April, later winning the National League Rookie of the Year award and now topping it off with getting engaged.
Bryant announced the news on his Twitter feed Tuesday night.
Unfortunately, with Bryant's engagement, teammate Rizzo sees it as an end of the short lived 'Bryzzo' movement.
Don't worry, Rizzo, there are other Cubs teammates that maybe wouldn't mind making a joint-name nickname. Russizzo? Zobrizzo? Or maybe even Heyizzo?