Cortland Finnegan isn't ashamed to admit that he's seen as a 'dirtbag'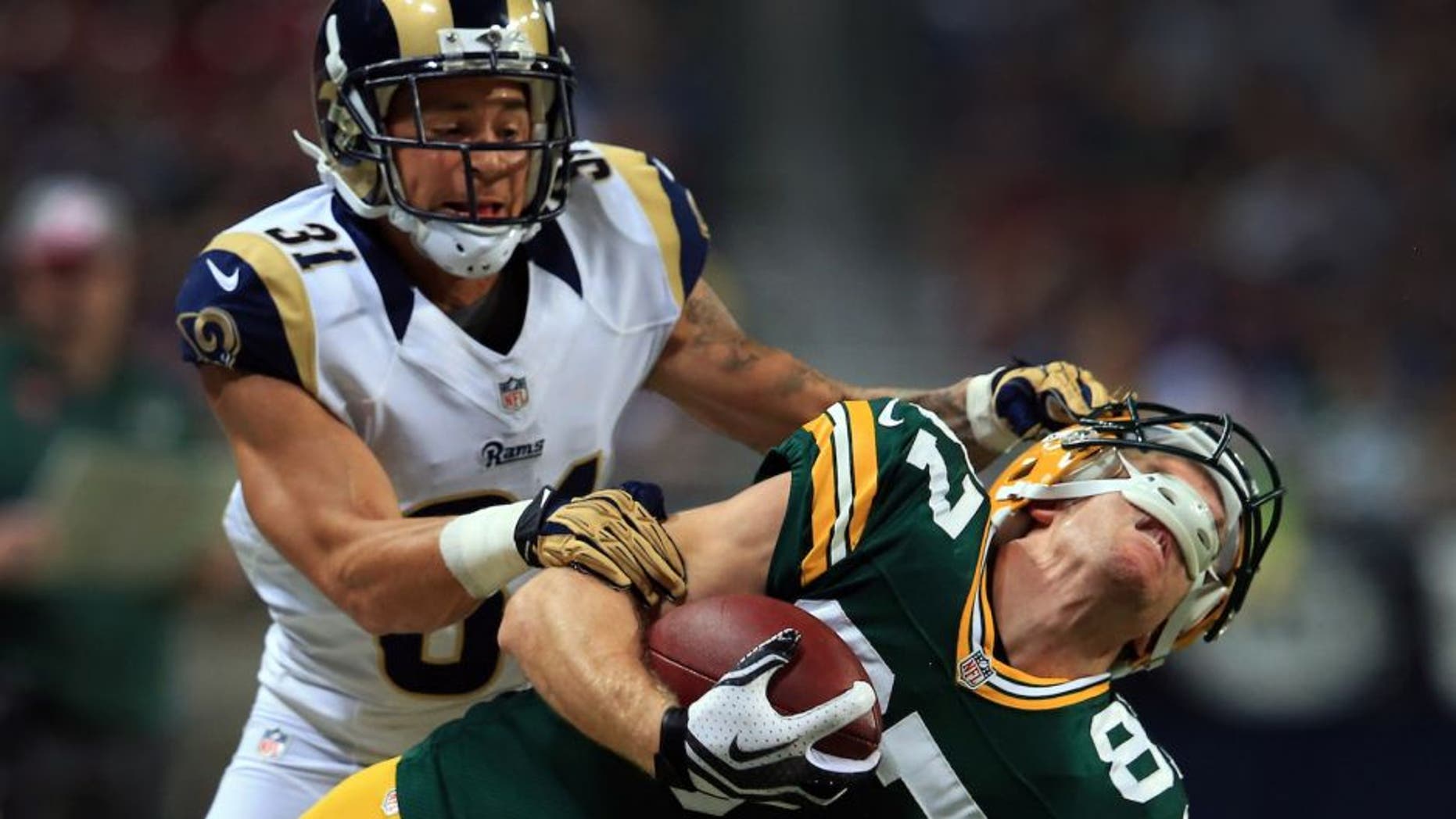 Cortland Finnegan must be very self-aware. How else can you explain the New Orleans Saints cornerback admitting that fans see him as a "dirtbag" and that he understands the perception?
"I don't think it's a misconception, it's just a stated fact that people just think that and I just have to live with it," Finnegan said, via Pro Football Talk. "It's just part of who I am now so we'll just take it ... I never fought it. Sometimes bugs just hit your windshield and you have to figure it out. After the incident [with Andre Johnson in Houston] it was just known that you were going to be the villain but you just have to work through that. Not everyone sees what you see off the football field. There are just some things you cannot lose sleep over. I have not lost any sleep yet so I am good."
The infamous brawl with Johnson occurred in 2010 while Finnegan was a member of the Titans. Both players were each fined $25,000 for their actions, and it became the lasting image of Finnegan.
Finnegan has bounced around since then, playing for the Rams, Dolphins and Panthers before joining the Saints this month. The former Pro Bowl corner might have accepted his moniker, he does so while viewing himself as more of an "old school" player.
"That is just what it is," he said. "When you see everything I have done in my career from the way I play with emotion and grit and kind of just old school, you kind of think that this guy is one way and then when you meet him it is the complete opposite. That is just kind of the way life is. Sometimes you receive a bad impression the first time and that just kind of sticks with you. You just try to change people's opinions of you just by meeting them. That's just something I've done. I have stayed out of the personal foul business for some years now ... I always thought I was just playing the game fairly but also playing with a little edge as well."