Conor McGregor named one of the top 25 sex symbols by Rolling Stone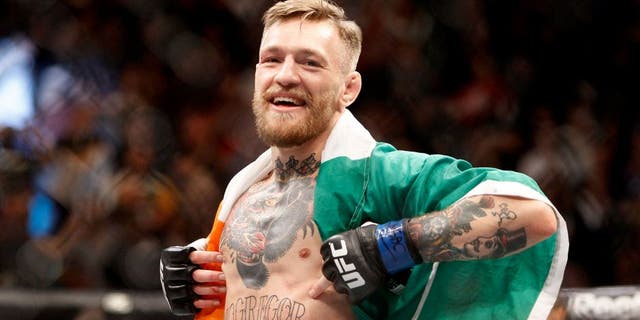 UFC featherweight champion Conor McGregor can now add sex symbol to his growing list of accolades following the latest award bestowed upon the 27-year old Irishman by Rolling Stone this week.
McGregor was named one of the top 25 sex symbols for 2015 in a list that also includes "Orange is the New Black" star Ruby Rose, "Star Wars" newbie Daisy Ridley and presidential candidate Bernie Sanders.
The list compiled by Rolling Stone didn't just pick 25 pretty faces from the crowd, but instead their criteria included finding "the men and women who made their mark on 2015, and looked good doing it."
McGregor fit the bill after his outstanding year included three wins in the UFC, including two title-fight victories -- the second coming against seven-time defending champion Jose Aldo, whom he knocked out in just 13 seconds.
Rolling Stone says that McGregor embodies athlete and sex symbol with his action inside the Octagon as well as his lavish lifestyle outside of it. McGregor was also officially declared the UFC's biggest star -- trumping even former women's champion Ronda Rousey.
"There's no denying that the brash, brawling Irishman is currently the biggest star in mixed martial arts (sorry, Ronda); and now, he's got Aldo's Featherweight Championship, too," Rolling Stone said about McGregor.
"And while his accomplishments inside the Octagon are impressive, his flashy excesses outside of it make him legendary."
McGregor certainly doesn't mind flashing the millions he's earning from his fights in the UFC and his recent purchases include a pair of cars costing nearly a half-a-million dollars.
He's also spent spare time sparring with "The Mountain" from "Game of Thrones" while also cruising through the streets in a Rolls-Royce. And of course, McGregor loves to spend plenty of money on his custom-made suits that typically run in at least four or five digits per outfit.
Needless to say, McGregor is living the good life and now he's considered one of the top sex symbols in the entire world. Not a bad year at all.