Colin Kaepernick shouldn't give up a cent of his salary to join the Broncos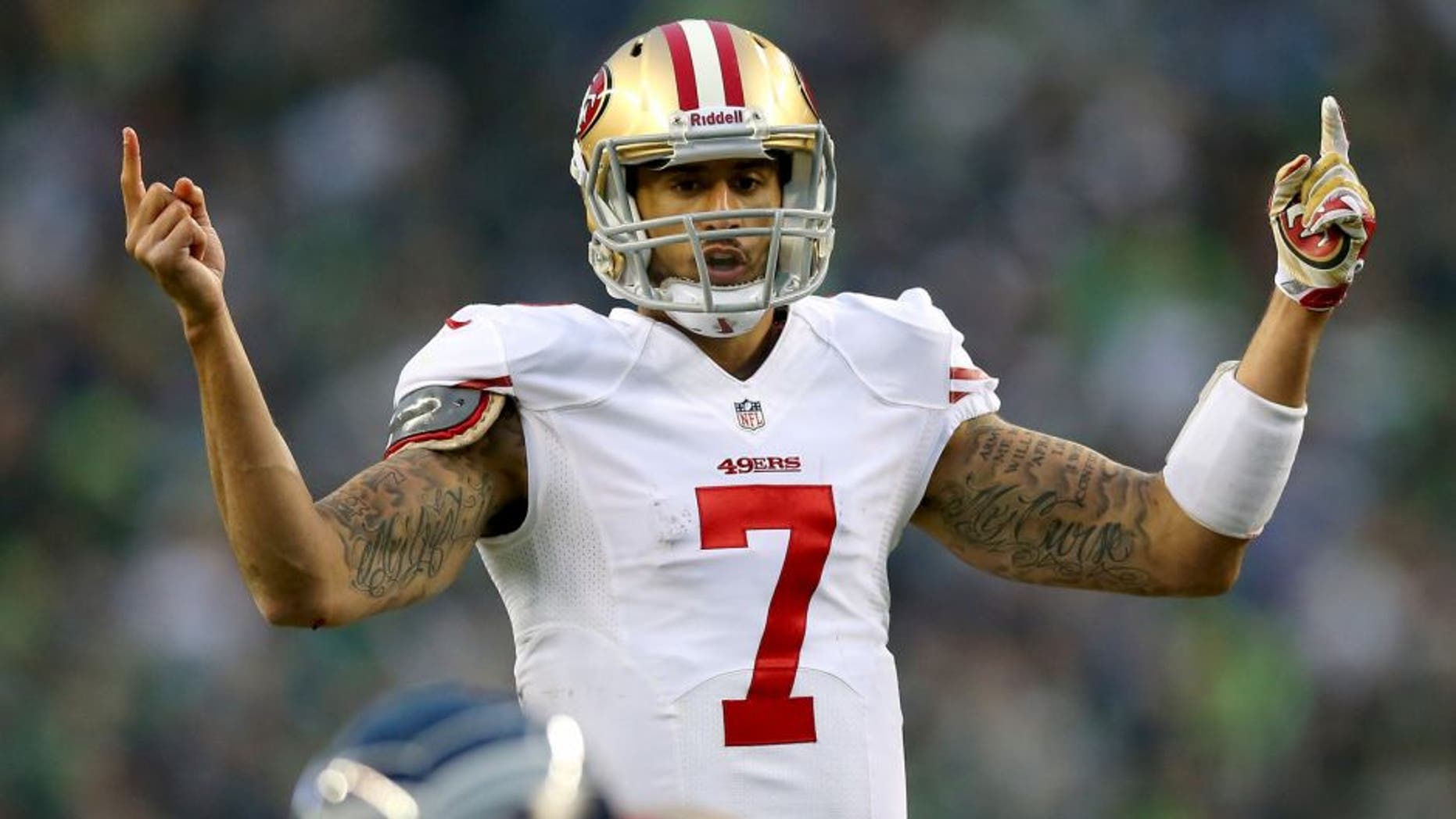 Colin Kaepernick clearly doesn't like playing for the San Francisco 49ers. He's been actively seeking a trade out of Silicon Valley for more than a month, and he's probably been looking for a way out for longer than that.
The Denver Broncos are interested in acquiring Kaepernick -- €" they reportedly came to terms with the 49ers to trade for the quarterback -- €" but Kap isn't going to be heading to Denver anytime soon, it seems.
Kaepernick showed up at 49ers camp for offseason workouts Monday. If he attends 90 percent of them, he'll net $400,000. Not bad work, if you can get it.
The juxtaposition of Kaepernick's desire to leave with his refusal to accept a deal that would send him away has been a source of consternation for many around the NFL in the last few days. It doesn't make sense to them -- €" how could he hold up that deal?
There's an easy explanation: more than anything else, Kaepernick is about his money. That's something we should all applaud because it's highly relatable in a sporting landscape that is continuously losing touch with the public.
The Broncos have roughly $1 million in salary cap room. Kaepernick's 2016 salary is fully guaranteed for roughly $12 million a year, with a salary-cap hit of $15.9 million. The Broncos can't acquire Kaepernick without him ripping up his deal and signing a new one with them. He doesn't want to do that, so he's still a 49er.
The argument against Kap is that he's not valuing winning. The Broncos are the defending Super Bowl champions, after all, and he could resurrect his career by heading there. All he has to do is take a pay cut of roughly 40 percent.
I'm not sure that the people making this argument would surrender 40 percent of their fully guaranteed salary to do the same job they're doing now, but maybe there are accountants out there who are all about winning. Then again, their priorities would probably change with $12 million on the table.
That is why the "winning over everything" mentality that permeates the sports conversation is garbage. For some athletes, playing professional sports is solely about the crazy amount of money you can make, and there's nothing wrong with that. For us less fortunate and less skilled, sports are entertainment -- there's no correlation between the salary of the actors in the play and the value of the entertainment -- but for professional athletes, sports are their livelihood, and in many circumstances the livelihood of many generations of their family. Factor in the risks of playing sports -- €" especially football -- €" and it's tone deaf to suggest that anyone walk away from guaranteed money.
Like us, athletes try to balance quality of life (winning) and pay, but it's unfair for fans to project their quantification of winning's value onto athletes and their multi-million dollar equations. It's out of their league. Even if you only factor percentages, it's outrageous to criticize Kaepernick here. I take it that you aren't taking a 40 percent pay cut to do the same job, so why should he? Get that money, Kap. Get that money.