Coach tried to turn us into porn stars, lawsuits claim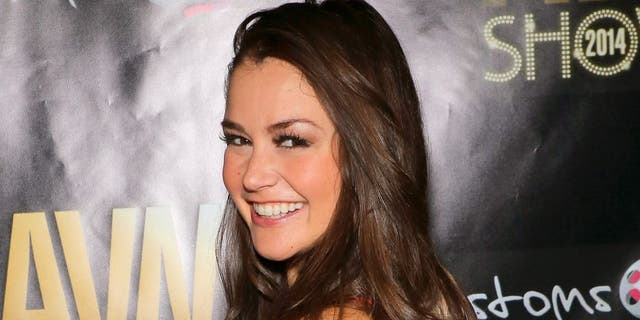 NEWYou can now listen to Fox News articles!
A college women's softball coach not only sexually harrassed his players, according to three new lawsuits, but he also offered to help them pursue careers as strippers or porn stars, even bringing one to practice to give the players advice.
Three members of the Nyack College women's softball team sued the Christian school Friday, saying it failed to protect them from former coach Kurt Ludwigsen. The softball players filed the lawsuits seeking unspecified damages in Manhattan federal court against the Rockland County college, current administrators and the 44-year-old Ludwigsen of Ridgewood, New Jersey.
Among the allegations were claims that Ludwigsen made sexually explicit comments and touched them inappropriately, including licking their ears, directing them to sit on his lap, lying on top of them, kissing their lips and faces, and punching one of them in the breasts for perceived batting errors.
The suits alleged that Ludwigsen organized an underage drinking outing in which he directed players to wear cocktail dresses and dance with male strangers. They said he also offered to assist players in gaining employment in the adult entertainment industry and brought porn star Allie Haze to a practice for "life counseling sessions."
The suits also allege that Ludwigsen was the subject of a similar criminal investigation in California and that Nyack was negligent in hiring him.
Ludwigsen was indicted earlier this year on charges alleging he improperly touched players on his team. The charges included seven counts of felony coercion, 94 counts of forcible touching and 94 counts of sexual harassment. He has pleaded not guilty. His attorney, David Goldstein, did not immediately return a message Friday seeking comment on the lawsuits.
A spokeswoman from the school also did not immediately respond to a request for comment. Ludwigsen was fired in March.
The players, listed only as ''A. Doe,'' ''E. Doe'' and ''K. Doe,'' filed separate lawsuits, describing individual acts of harassment they say were carried out against them during the 2014-15 school year. They noted that the school markets itself as ''New York's Christian College.''
The lawsuits sought damages under federal laws against sexual discrimination in schools as well as common-law claims against Ludwigsen and Nyack College for battery, intentional and negligent infliction of emotional distress, negligent hiring, negligent supervision and negligent retention.
The Associated Press contributed to this report.