Clyde Drexler corrects LeBron James original superteam claim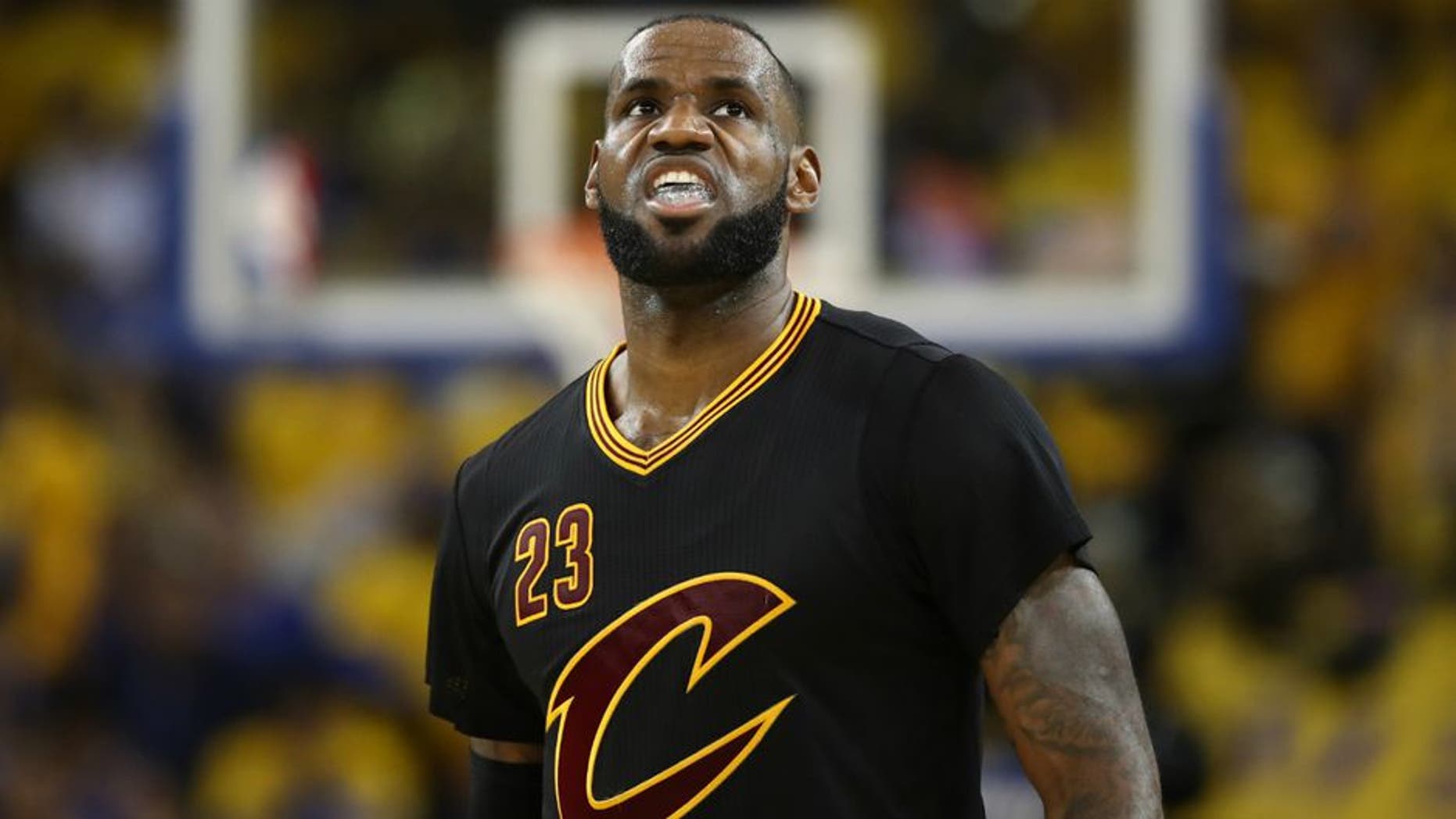 The term superteam has suddenly morphed into a disparaging remark in NBA circles. LeBron James recently said hes never been on a superteam despite his time with the Heats star-studded Big 3 and his current All-Star running mates on the Cavs Kyrie Irving and Kevin Love.
James said on the Road Trippin podcast earlier this month that the NBAs superteam trend began with the 1996 Rockets, who had Clyde Drexler, Charles Barkley and Hakeem Olajuwon, and the Lakers took it a step further in 2003, when they featured Karl Malone, Gary Payton, Shaquille ONeal and Kobe Bryant.
Drexler took time Sunday to correct the Cleveland Cavaliers superstar, telling ESPN that the original superteams predated his time with the Rockets going all the way back to the early days of the NBA.
"You know, I love LeBron and anything he says is gold. But I'd really like to give you a different opinion," Drexler said. "The Big 3 was Kareem, Worthy and Magic, way before Bird, Parish, Maxwell and McHale and D.J. Those great teams always had four, five great players. Not only three, they had four to five great players.
"The early Celtics from the '60s with Bill Russell, Havlicek, Cousy and Sam Jones, that was the first Big 3. So it goes further back from that.
"To LeBron, I appreciate the comment but it went further back than Phi Slama Jama or the Houston Rockets."
Though there were formidable teams throughout the history of the NBA, the difference between the teams from the '60s, '70s and '80s and the current-day squads is that superstars are joining each other in their primes to drastically shift the competitive balance in their favor. It's led the Cavs and Warriors to be odds-on favorites to meet in a fourth consecutive Finals, relegating the regular season and much of the playoffs to a formality.