Chris Sale apologizes but suggests manager Robin Ventura could have done more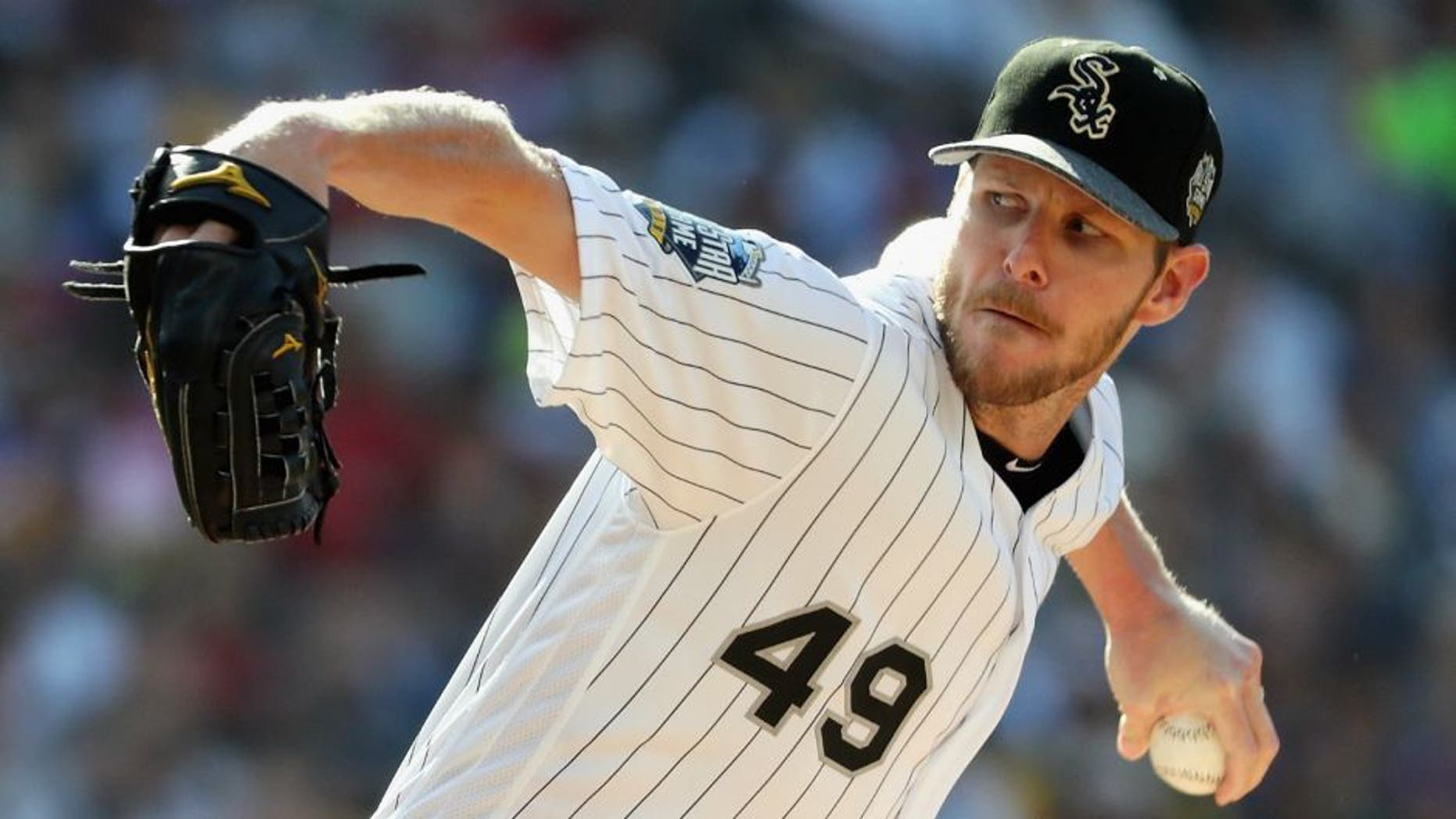 Chicago White Sox ace Chris Sale has apologized for his jersey-shredding tantrum on Saturday, but hasn't backed off his stance that the team shouldn't have been forced to wear the throwback uniforms.
Sale believes the organization prioritized the business aspect of the game over winning by making players wear jerseys they felt were uncomfortable.
"Do I regret standing up for what I believe in? Absolutely not. Do I regret saying business should not be first before winning? Absolutely not," Sale told MLB.com.
Sale added: "When I saw that there was something in the way of that 100 percent winning mentality, I had an issue. I tried to bring it up and say, 'Hey listen, these are my thoughts and concerns,' and they got pushed away because of the business deal that was set in place. I'll never understand why we need to do something on the business side on the field that might impede us winning a game.
Interestingly, Sale put part of the blame on manager Robin Ventura.
"Robin is the one who has to fight for us in that department," Sale said. "If the players don't feel comfortable 100 percent about what we are doing to win the game, and we have an easy fix -- it was as easy as hanging up another jersey and everyone was fine. For them to put business first over winning, that's when I lost it."
The White Sox sent Sale home prior to Saturday's game, suspended him for five games and will start him Thursday against the Chicago Cubs.
Sale remains one of the biggest potential prizes ahead of the Aug. 1 nonwaiver trade deadline, though the White Sox's asking price has been understandably high. Sale, who started the All-Star Game, is 14-3 with a 3.18 ERA and 129 strikeouts in 19 starts (133 innings). He reiterated that he would like to stay with the White Sox.
"I want to win a championship in Chicago. That's been my goal from Day 1," Sale told MLB.com.