Chris Bosh shares an incredible story about Kobe Bryant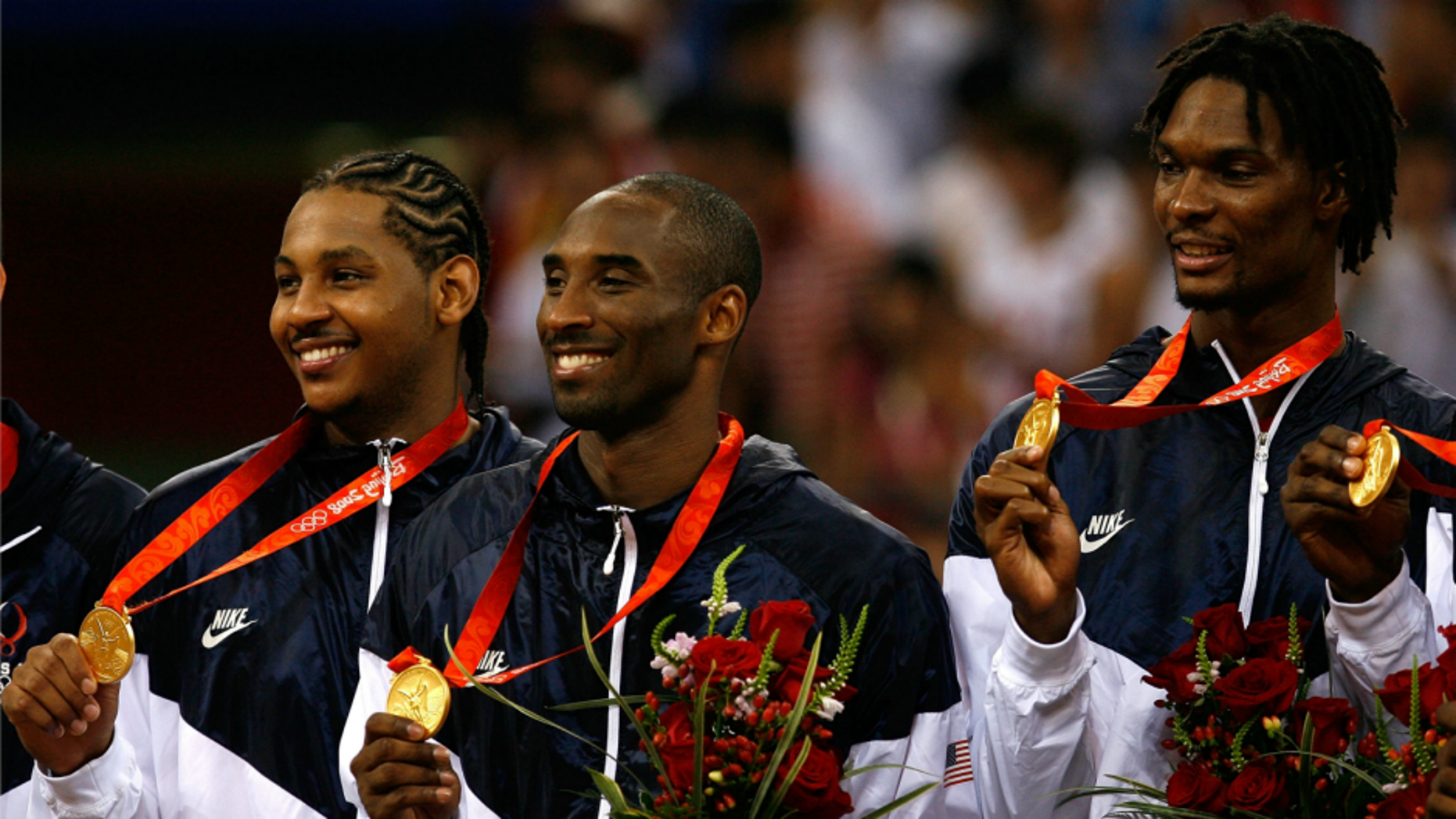 Chris Bosh and Kobe Bryant won an Olympic gold medal in the 2008 Summer Games in Beijing as a part of the "redeem team" under Coach K, and in a touching blog post on his own website, Bosh paid tribute to Bryant following his retirement and remebered how Kobe's unparalleled work ethic left him stunned on the first day of practice.
Via ChrisBosh.com:
"On the first practice day with that team, I went down to get breakfast before we took the bus over to the gym. There I was, thinking I was pretty early and feeling good about myself and Kobe's already there. He gets up, says hello and walks out to get ready for practice. The most interesting thing I noticed was that he had ice bags on his knees. I later found out that he'd already gotten his workout in and was pretty much waiting for our practice to start. Mind you, this was less than two weeks after the Lakers lost in the Finals to the Celtics, and there he was, working out and practicing like a maniac. He had every reason to rest up and just focus on being healthy for the Olympics. But every day in practice, he brought it."
Bosh recalled a time Bryant and former Bucks sharpshooter Michael Redd battled for hours in a game of Pop-A-Shot in the Olympic Village.
"We went to the village to hang out a few times while the Olympic Games were going on, and I remember everybody walking through the arcade that they'd set up for the athletes. There were a bunch of games, but in particular, they had those mini pop-a-shot basketball games that you can find in just about every arcade in the world. Kobe and Michael Redd started playing, and things got competitive. After a few games, I got tired of watching, so I left to meet up with some friends. I had to have been gone for a couple of hours. When it was almost time to head back to the hotel, I stopped by the arcade again and those guys were still playing! Both of them were in a full sweat with a focus like it was a real game. That was pretty funny to me because I'd always heard about how competitive Kobe was and in that moment, I got to witness it for myself."
(Thanks to FTW! for sharing this story.)