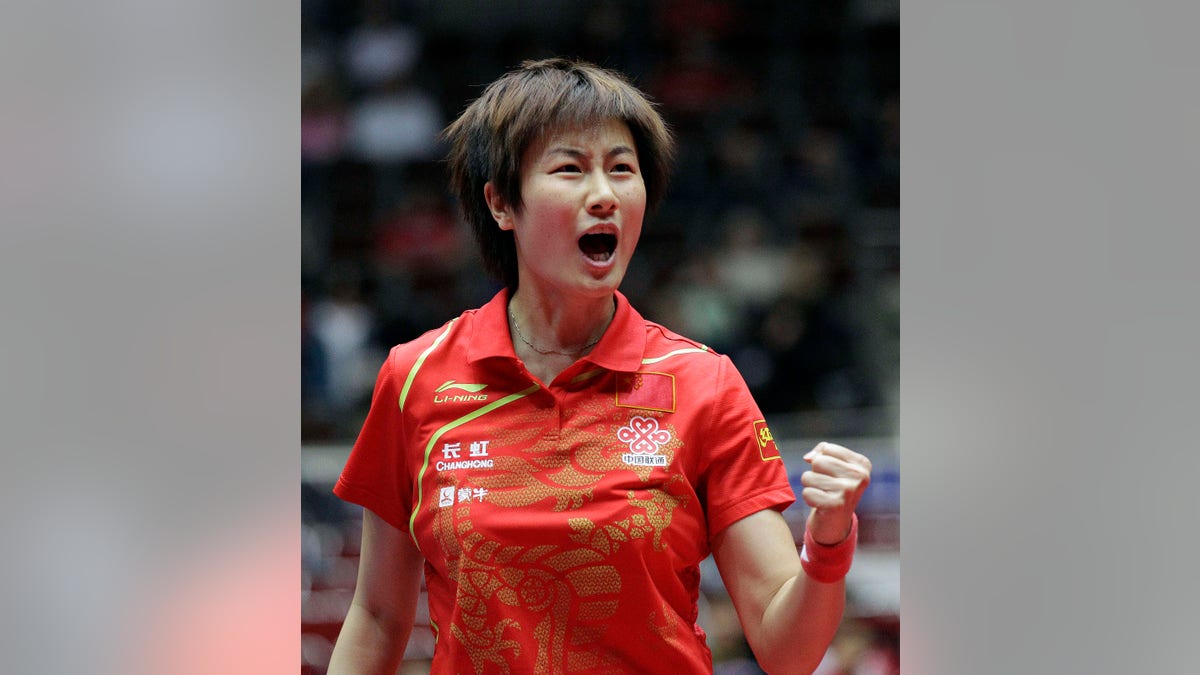 China dominates world table tennis so thoroughly that it's creating a problem as the London Olympics get closer and China's coaching staff has to pick the national team.
The top five men and top five women in the world rankings are all Chinese -- but Olympic rules allow for only three men and women to make each squad.
China has swept all the gold medals in pingpong -- that's what the Chinese call it -- in three Olympics. Four years ago in Beijing, China finished 1-2-3 on the men's side, and 1-2-3 for women and also took both gold medals in the team event.
The cutthroat selection process is sure to end with celebrated players left out, even three-time Olympic gold medalist Ma Lin.