Chicago Cubs fan dies after falling over railing at Wrigley Field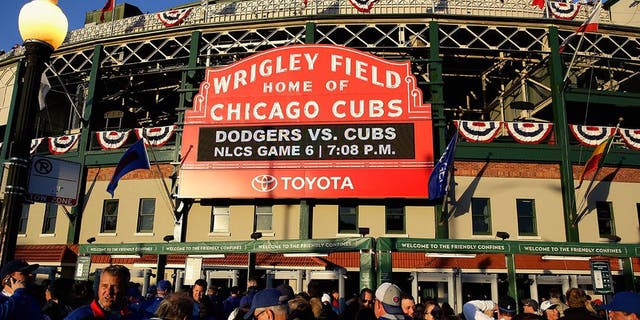 A Chicago Cubs fan died after fallingoverthe railing while leavingWrigley Field Tuesday night.
Richard E. Garrity, 42, of Wheaton, Ill.,fell from an undisclosed height and landed on his head at around 11 p.m. CT following the Chicago Cubs vs.Cincinnati Reds game, the Chicago Tribune reports. He was taken to a local hospital and was pronounced dead Wednesday afternoon.
"Following yesterday's game, a male fan was injured after a fall as he was exiting the ballpark," the Cubs said in a statementon Wednesday. "Paramedics responded immediately and transported him to a local hospital. We have since learned he passed away today, though we have no further information. The thoughts and prayers of our entire organization are with his family during this difficult time."
The 42-year-old Garrity was a marketing manager for Heineken who had attended the Cubs-Reds game as part of a work outing, the Tribune reports.
He was a great guy, everyone loved him, father Richard Garrity Sr. told the Tribune. When he walked in a room, there were no strangers.