Chelsea Takes On Bayern Munich for the Title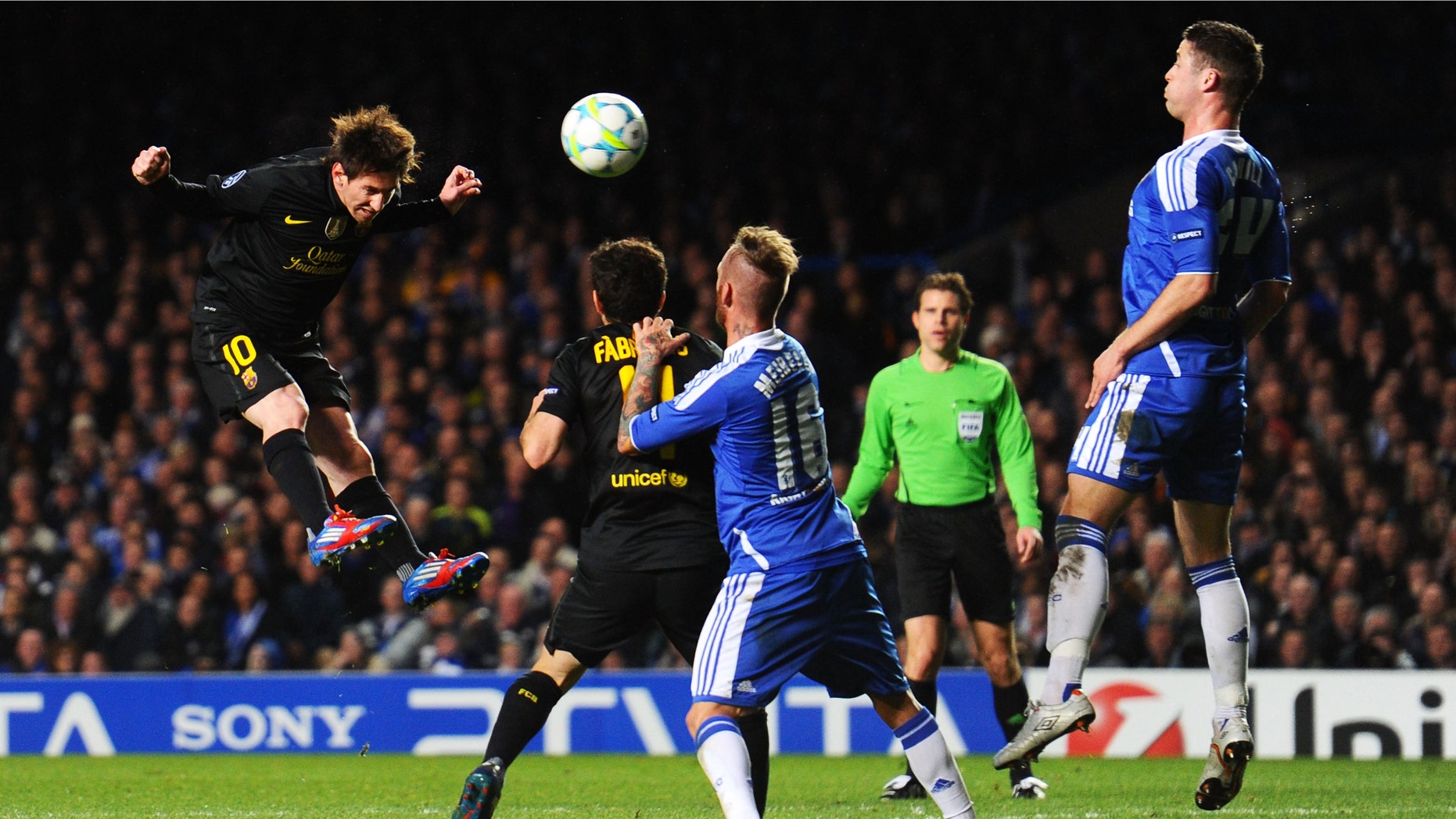 This year's UEFA Champions League final sounds more like a soap opera than championship game for European club soccer.

After all, neither team will be able to field its optimal team or defense, not by a longshot on Saturday, due to suspensions and possible injuries.

Add the fact that Bayern is the first home team to host the final, that a player transferred from a team that was relegated last week and now he has an opportunity for European soccer's biggest prize, that not everyone one in England is rooting for Chelsea or that its coach knows whether he will return next season.

"I think this season has proved anything is possible," Chelsea goalkeeper Petr Cech told FIFA.com. "After the Napoli game I think everybody had written us off but here we are now in the final."

Just part of the intrigue of the game, which will be televised by Fox at 2:45 p.m. ET, with a pre-game show at 2 p.m. ET

The missing for the visitors include captain John Terry, Branislav Ivnaovic and Raul Meireles, who will sit out with suspensions incurred during the semifinal triumph over Barcelona suspended. Because defenders Gary Gahill and David Luiz have been listed as questionable because of injuries, coach Roberto Di Matteo might be forced to use an attacking formation because defenders are at a premium.

"I only have one shot and with all the problems that we have it's certainly causing me a headache," Di Matteo was quoted by FIFA.com.

Bayern coach Jupp Heynckes also faces some similar problems because defensive midfielders David Alaba and Luiz Gustavo and defender Holger Badstuber are suspended due to yellow cards picked up in the semifinal win over Real Madrid. Defender Daniel van Buyten also is coming off a four-month layoff with a foot injury.

"We would have a crazily attacking midfield," former German great Franz Beckenbauer wrote in the German newspaper, Bild. "But perhaps also a somewhat unpredictable one."

Beckenbauer knows something or two about winning Euro titles, having led Bayern to three consecutive crowns. The club has won four in its illustrious history.

Chelsea is coming in on a high, having captured the English F.A. Cup two weeks ago, while Bayern enters the confrontation on a low, having lost to Borussia Dortmund in the German Cup final last week, 5-2.

But Bayern is boosted by the fact it is hosting the European club soccer's ultimate confrontation.

"Lose? That's not possible," Bayern midfielder Franck Ribery told reporters earlier this week. "And if we are dead after the game, then we are dead."

Chelsea players realized they face an uphill battle against Bayern and a partisan crowd.

"We are not the favorites of the game. We are playing away," Cech told the Associated Press. "It is very rare when you have the home team playing in the home stadium, using the home dressing room, so I think the advantage goes to Bayern Munich because of that. But we know we have a chance and we will fight for it."

Cahill could be the luckiest soccer player in the universe. In January, he transferred from Bolton to Chelsea. Bolton last Saturday was relegated to the English Championship, the second tier of soccer in that country. This Saturday, Cahill is playing for the continent's most coveted club championship.

"It's been a mad season, it's been fantastic moving here," Cahill told FIFA.com. "Obviously it's worked out really well and I'm out to build my career at Chelsea now. To win the FA Cup and then go into this huge game is really crazy."

Crazy, indeed.

Tottenham will be rooting against its London rivals. If the Blues win, they will clinch a spot in next year's Champions League and bounce Tottenham, which finished fourth in the English Premier League, out of a CL spot and into the Europa League. If Chelsea falls, Tottenham will gain a berth and it will be on the outside looking in.

It's also real crazy that Di Matteo hasn't been hired yet. He replaced Andre Villas-Boas in March and has merely led the Blues to the English F.A. Cup and into the Champions League final and a 13-3-4 record.

Chelsea has only gotten this far only once before, losing to Manchester United via penalty kicks in 2008. Another Italian, former England manager Fabio Capello, Pep Guardiola, who is stepping down as Barcelona coach and ex-Chelsea coach Jose Mourinho, now with Real Madrid, have been linked to the job.

"I'm relaxed about my future," said Di Matteo, who has been linked to Lazio (Italy). "I have a drive and a motivation to do something extraordinary for Chelsea. Whatever comes afterwards, there's always a reason why things happen.'

Chelsea's Russian oil baron and billionaire Roman Abramovich, who goes through coaches as quickly as some of us change underwear, likes big-name coaches. Di Matteo isn't a big-name coach, at least not yet. If he manages to guide Chelsea at Allianz Arena in Munich, he certainly should be considered for the permanent position.

He already has been pushed for the job by two former Chelsea stars. Marcel Desailly said Di Matteo was "the best" for the job, regardless how the English side fares.

Andriy Shevchenko went a little further.

"I think Roberto Di Matteo has a good opportunity to change the future," he told BBC Sport. "If Chelsea win the final, he will put a lot of pressure on Abramovich. Life is about taking opportunities."
On Saturday, Chelsea and Bayern find themselves with an opportunity of a lifetime.
Michael Lewis, who has covered international soccer for more than three decades, can be reached at SoccerWriter516@aol.com.