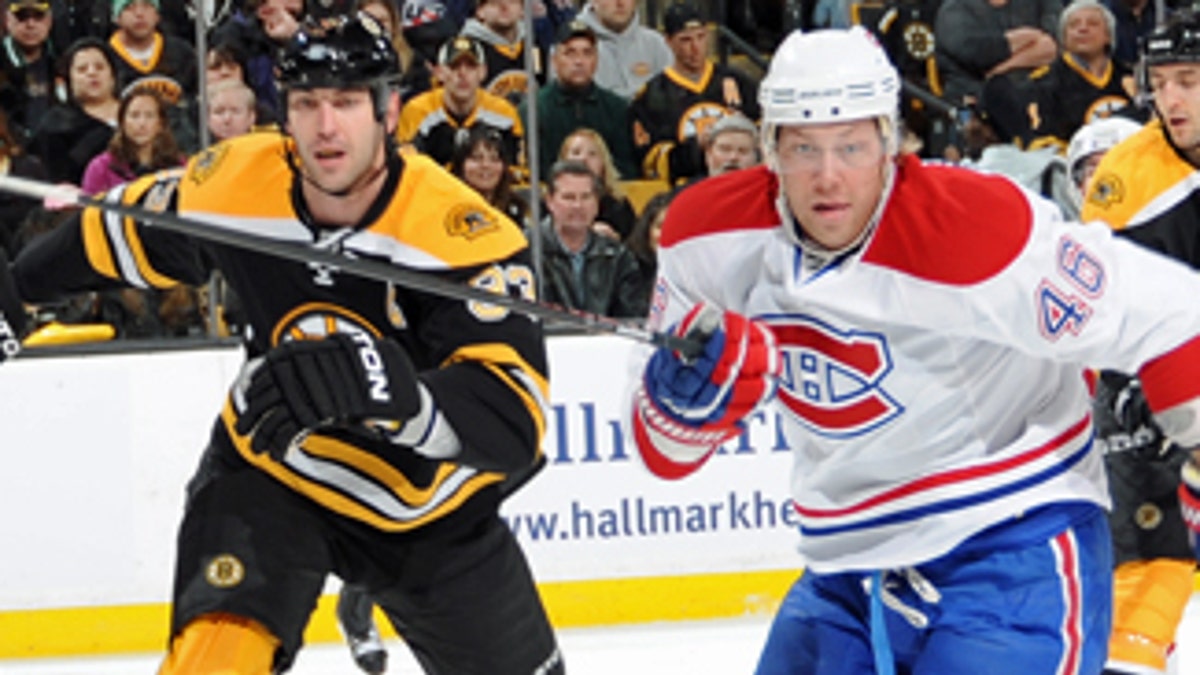 MONTREAL – Zdeno Chara wasn't in the starting lineup for the Boston Bruins in Game 3 on Monday night, but the 21,273 fans at the Bell Centre let him hear it as soon as he stepped on the ice for the first time in Montreal since the unfortunate March 8 incident that left Montreal Canadiens left winger Max Pacioretty with a fractured vertebra and concussion.
Chara was booed somewhat in the pre-game warm-ups as his return to action was made official after he unexpectedly missed Game 2 suffering from dehydration and some other ailment the Bruins haven't revealed.
Moments after he first stepped on the ice for the game, the Bruins were called for having too many men on the ice, though it wasn't clear whether Chara was actually the guilty party.
Chara was clearly the target of the fans, however, though it is difficult to say if it was any more intense than it is when Chara plays in Montreal under normal circumstances.
Chara did not appear to be laboring in any way in the early going, and he was on the ice at 3:11 of the first when the Bruins took their first lead of the series on a goal by David Krejci.