Cavs asked Kevin Garnett to unretire after Andrew Boguts season-ending injury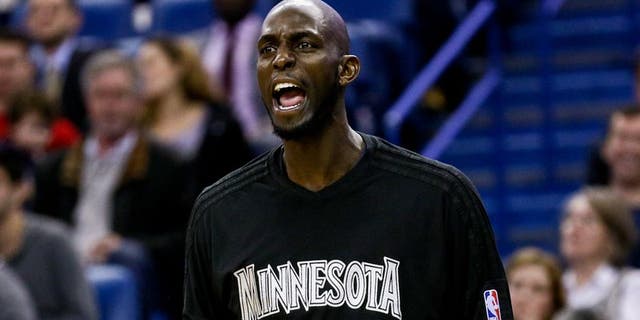 The Cleveland Cavaliers looked like they solidified their shaky interior defense when they signed veteran big man Andrew Bogut earlier in the season. But the oft-injured veteran played just one minute with the team before suffering a fractured left tibia, ending his season.
On Tuesday, Cavs head coach Tyronn Lue revealed thatthe team had reached out to Kevin Garnett, who was working as a consultant with the Clippers and Bucks after retiring last season, when Bogut went down.
The 40-year-old Garnett, who is currently working for TNT, wrapped up his 21-year career in 2016, primarily mentoring Karl-Anthony Towns in his final season with the Timberwolves. Fifteen-time All-Star Garnett was one of the best defenders in the league early in his career, and was known for being a vocal leader.