Cardinals defense motivated to prove people wrong in 2015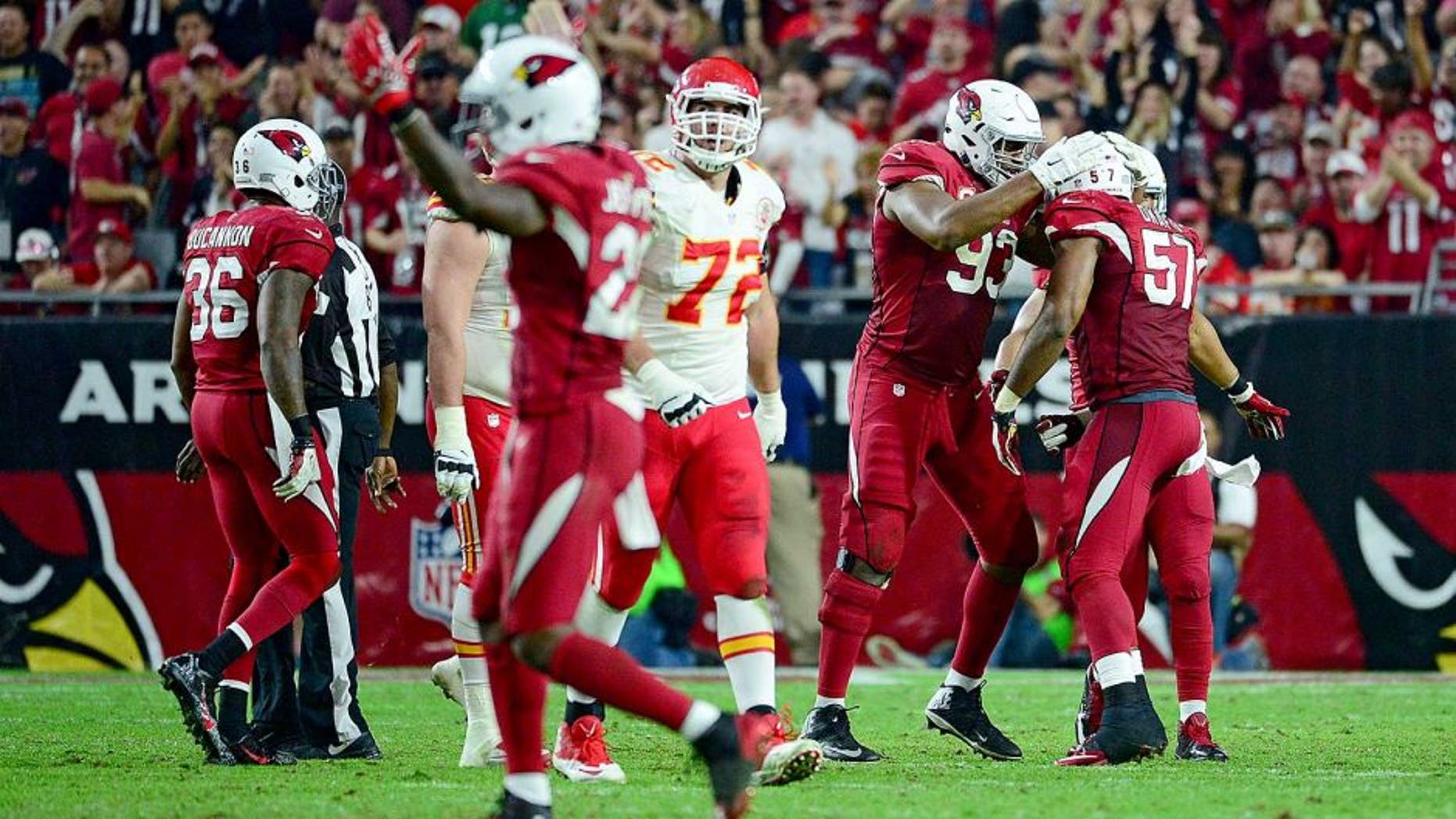 Under Todd Bowles, the Cardinals loved to blitz.
The statistics support that notion.
Heading into 2015, it likely won't change, even with Bowles now head coach of the New York Jets.
Calais Campbell, Alex Okafor, Frostee Rucker, plus offseason additions Corey Peters, Cory Redding and LaMarr Woodley make a formidable presence up front.
The Cardinals recorded 35 sacks as a unit in 2014, which ranked 24th in the NFL. Five more sacks would have put them in the top half of the league.
Campbell and Okafor combined for 15 sacks last season; Rucker recorded a career high five. Woodley has registered double-digit sacks three times in his career, but not since 2010.
Though the sack numbers might not show up in the box score, the Cardinals defense ranked fifth in points allowed per game (18.7) and 13th in rushing yards allowed per game (108.7).
When their offense struggled in 2014, it was the defense that was rock solid.
"If you look on paper, we don't (have an elite pass-rusher)," Okafor said. "Calais (Campbell), he's a hell of a player, but outside of him we don't have the numbers. That's why I think it drives the D-line and the 'backers as a group, to get those numbers on paper and show people what we can do. I know we're capable of it."
(h/t AZCardinals.com)