Can Marcus Smart make Team USA in 2020?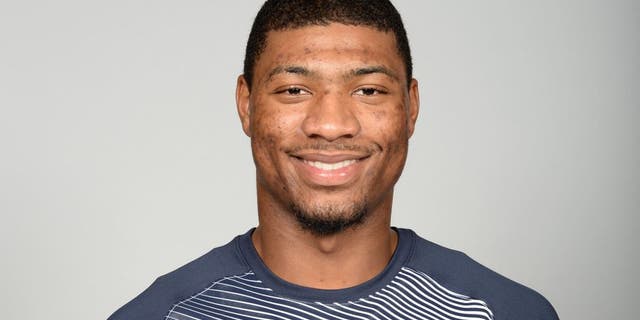 NEWYou can now listen to Fox News articles!
The architects behind USA Basketball have several impossible choices to make when they choose a 12-man roster to represent Team USA in the 2016 Olympic games.
There are so many talented players in the field, and to take only a dozen to Brazil is a crime. The Boston Celtics have no players who even have an outside shot at making the final cut. But what about the 2020 games in Tokyo, Japan?
The Celtics blog Red's Army has a look at one possible option: Marcus Smart:
"The safe money is on Marcus Smart. Colangelo and Coach K (who probably won't be coaching the team in 2020) have their eyes on Smart from his time on the Select Team in 2014. Often times, those last few Olympic spots go to specialists: Tayshaun Prince and Michael Redd had spots in 08 for defense and three-point shooting respectively. In 2012, it was Tyson Chandler, a not-yet-superstar James Harden and Andre Iguodala. If Smart, who will be 26 when Tokyo rolls around, continues his progression as a shut-down perimeter defender, he should get looks from Team USA for his defense alone. The point guard position is flush with talent, however, much of it home-grown. If not Smart, then who? That player probably isn't on the roster right now. Unless RJ Hunter becomes a shooter on par with Kyle Korver or Redd, I don't see a current Celtic other than Smart who draws even a whiff of attention on an Olympic level."
To qualify over guys like Stephen Curry, Kyrie Irving and Russell Westbrook (all should still be extremely good five years from now), Smart must become the very best defender at his position and boast a deadly outside shot.
Even if those two things happen, leapfrogging the aforementioned trio won't be easy. But right now he's the best chance Boston has to see one of its own end up on the Olympic team.
(h/t: Red's Army)