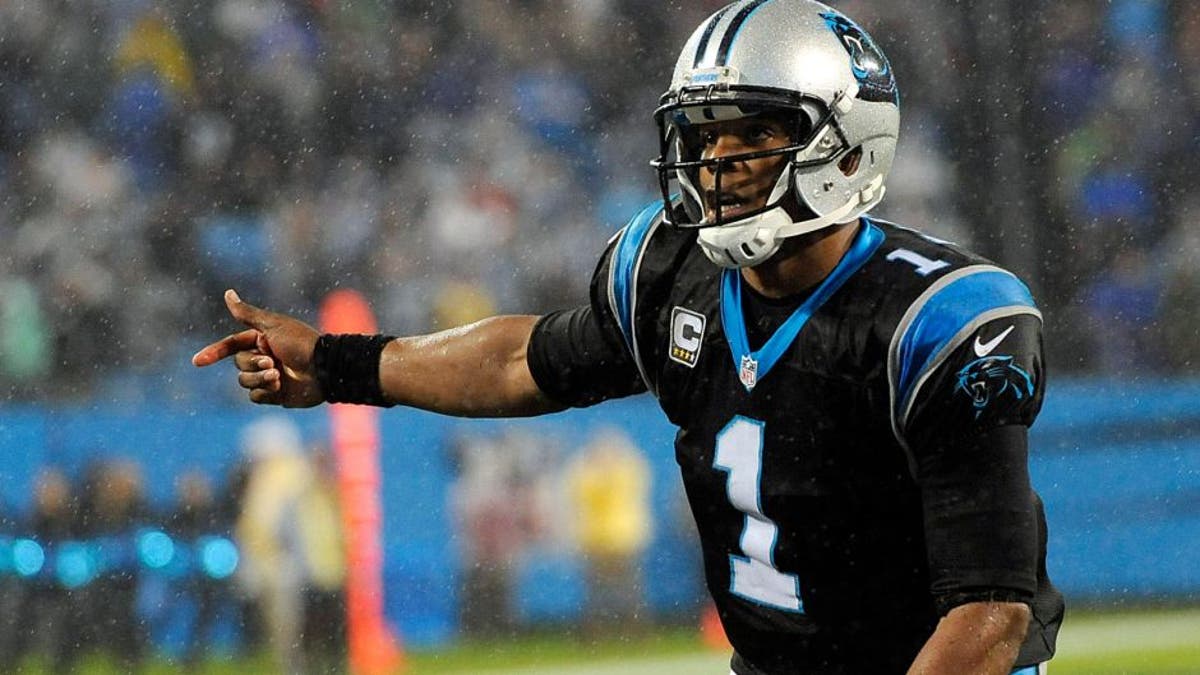 Cam Newton is not Aaron Rodgers or Tom Brady from a statistical standpoint. What he is, though, is a ridiculously intelligent NFL quarterback.
While Newton has posted just 11 touchdowns against eight interceptions with a completion percentage of 54.2, his team is 7-0 and he's been an obvious key to the team's success. So, what's Newton doing that's so impressive to this point? It's pretty simple, he's playing the role of the leader.
When a mistake happens, or the defense can't stand up and make a big play as we've seen them do so many times this year, Newton rallies his troops and they get right back to work.
Monday night against the Indianapolis Colts was a prime example of Newton's greatness. His team was up 23-6 with 10:44 left in the fourth quarter and it seemed that the game was all but out of reach for the Indianapolis Colts. Then, Andrew Luck got to work and finally broke through against the Panthers' talented defense.
The next thing you know, Indianapolis had sent it to overtime, and even taken a 26-23 lead. Newton trotted back out in overtime, completed 4 of 6 passes to get the Panthers into field goal range to tie it up. It was a drive that was complete with gains of 23 yards, 19 yards and 12 yards to get Carolina in position.
While the defense then stepped up, Newton's greatness was seen once again on a night when the rain was so thick you almost couldn't see through it on your TV screen. When the rain did let up, Newton shined even brighter, making big play after big play to lead his Panthers to yet another impressive victory.
Newton isn't the type of quarterback we're used to seeing in the NFL, but he's winning, and he's doing it by being an incredible leader.