Cal's high-scoring offense tempered by struggling pass defense as it prepares for Washington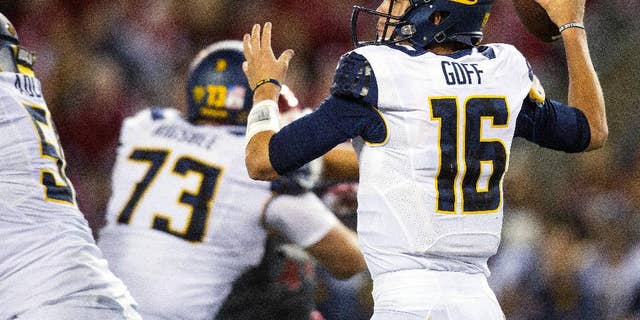 BERKELEY, Calif. – Even though Washington is averaging more than 200 yards on the ground, California linebacker Michael Barton fully expects the Huskies to come out throwing the ball.
That likely means another shootout Saturday when Washington visits the upstart Golden Bears, who are off to their best start since 2008.
After an encouraging beginning in wins over Northwestern and Sacramento State, Cal's defense has shown an increasing vulnerability against the pass over the past month. In the past three games alone, opponents have scorched the Bears for 1,709 yards through the air.
Barton, Cal's leading tackler, doesn't see why Washington won't try to do the same thing.