Bucs agree to 5-year extension with LB Lavonte David for $25M guaranteed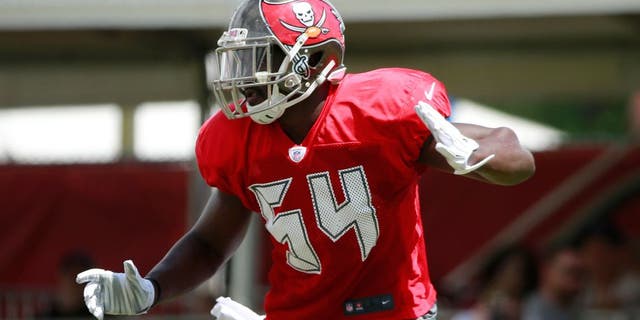 NEWYou can now listen to Fox News articles!
TAMPA, Fla. (AP) -- Lavonte David and the Tampa Bay Buccaneers have agreed to a five-year, $50.25 million contract extension that will make him one of the highest-paid linebackers in the NFL.
More than $25 million of the deal is guaranteed.
David agreed to terms Sunday and is expected to sign the contract on Monday, when the Bucs have scheduled a news conference to announce the extension.
David, entering his fourth season, was a second-round draft choice in 2012. He's the only player in the league with 10 or more sacks and six-plus interceptions over the past three seasons.
The 25-year-old was an All-Pro in 2013, when he had seven sacks and five interceptions. He's yet to be selected to the Pro Bowl, in part because he plays in a 4-3 scheme and doesn't garner as much recognition as outside linebackers who excel as pass rushers in 3-4 systems.