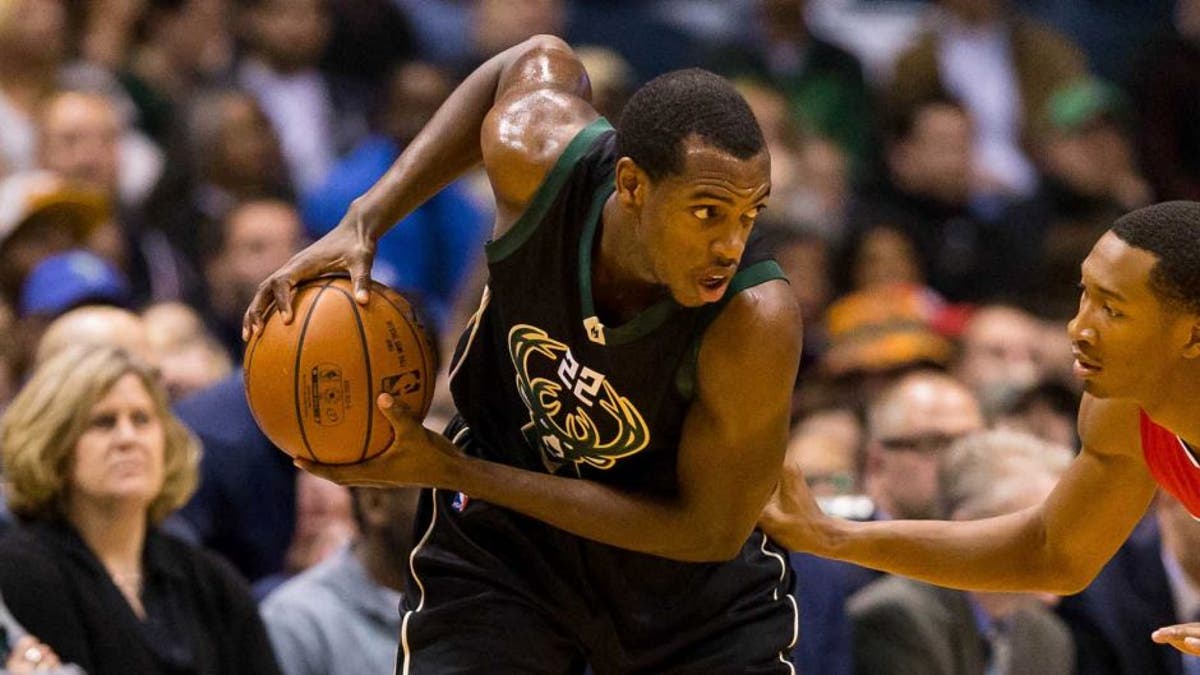 With LaMarcus Aldridge in the fold, Gregg Popovich admits the San Antonio Spurs have gone back to a more inside-out approach rather than being perimeter oriented.
Every now and then, they'll remind the NBA what they can do from behind the arc.
Fresh off their most impressive effort from 3-point range this season, the Spurs may want to keep firing away Monday night against a Milwaukee Bucks team that's no stranger to taking down some heavyweights at the Bradley Center.
San Antonio (29-6) is running its offense through the post more, jumping from 15.3 post-ups per game last season to 19.7 -- third in the league -- with Aldridge in the mix.
Aldridge averages a team-high seven per game and got himself and his teammates involved from the block Saturday against Houston. San Antonio scored 12 points off Aldridge's five post-ups, and the Spurs' newest star finished with 24 himself -- the first time he's topped 20 in back-to-back games with his new team.
"LaMarcus is more and more comfortable every day," Popovich said. "These are new players for him, new offense, new defense, everything is different.
"It's difficult to do in the first year here. We've had a lot of guys take a whole year to get used to that. I think he's been remarkable in catching on this quickly. He's become more demonstrative, and he's inserting himself into the offense much better."
Danny Green hadn't been very visible for a while, shooting 26.8 percent from long range in December, but he got off to an excellent start to the new year. Green hit 6 of 8 3s against the Rockets to help the Spurs go 13 of 24 and improve to 18-1 when they make more than a third of their attempts. Twenty-two of those shots were uncontested.
"They run their stuff crisp and if you don't guard them the right way, they're going to get easy layups and easy shots," Rockets forward Corey Brewer said.
Tim Duncan didn't score a point Saturday for the first time in his 19-year career, but he was a focal point when the Spurs hosted the Bucks (14-21) on Dec. 2.
The two-time MVP tied a season high with 16 points and San Antonio outscored Milwaukee 48-34 in the paint -- holding the Bucks well under their league-best 48.3 average -- in a 95-70 win to stretch its winning streak in the series to seven.
The Spurs shot just 41.1 percent and hit 7 of 21 3s but held the Bucks to 33.3 percent, the best effort of the season by the league's top defense. San Antonio had 17 points off 17 turnovers while the Bucks had two on 11 giveaways.
Milwaukee scored 57 points off turnovers in back-to-back road wins to split a four-game trip, converting 16 miscues into 22 points while coming from 17 down early in Saturday's 95-85 win at Minnesota.
"Our defense was really good tonight," interim coach Joe Prunty said.
Milwaukee has already taken down Golden State and Cleveland at home, and its recipe for winning this season has been fairly simple: keep its opponent from topping 100 points. The Bucks are 12-4 when they do.
Tightly guarding the 3-point line has been significant as well. When Milwaukee has allowed six 3-pointers or fewer, it's 9-0. Any more than that and it's 5-21.
The Bucks barely make that many per game themselves (6.1, 27th in the league), but their best shooter has gotten going of late. Khris Middleton is shooting 56.4 percent from 3-point range and averaging 23.4 points over his last seven.
Middleton (16) and Greg Monroe (14) were the only Bucks to score more than seven in the first meeting.