Broncos LB Miller delivers 'Fake Gronk' jab to Chiefs TE Kelce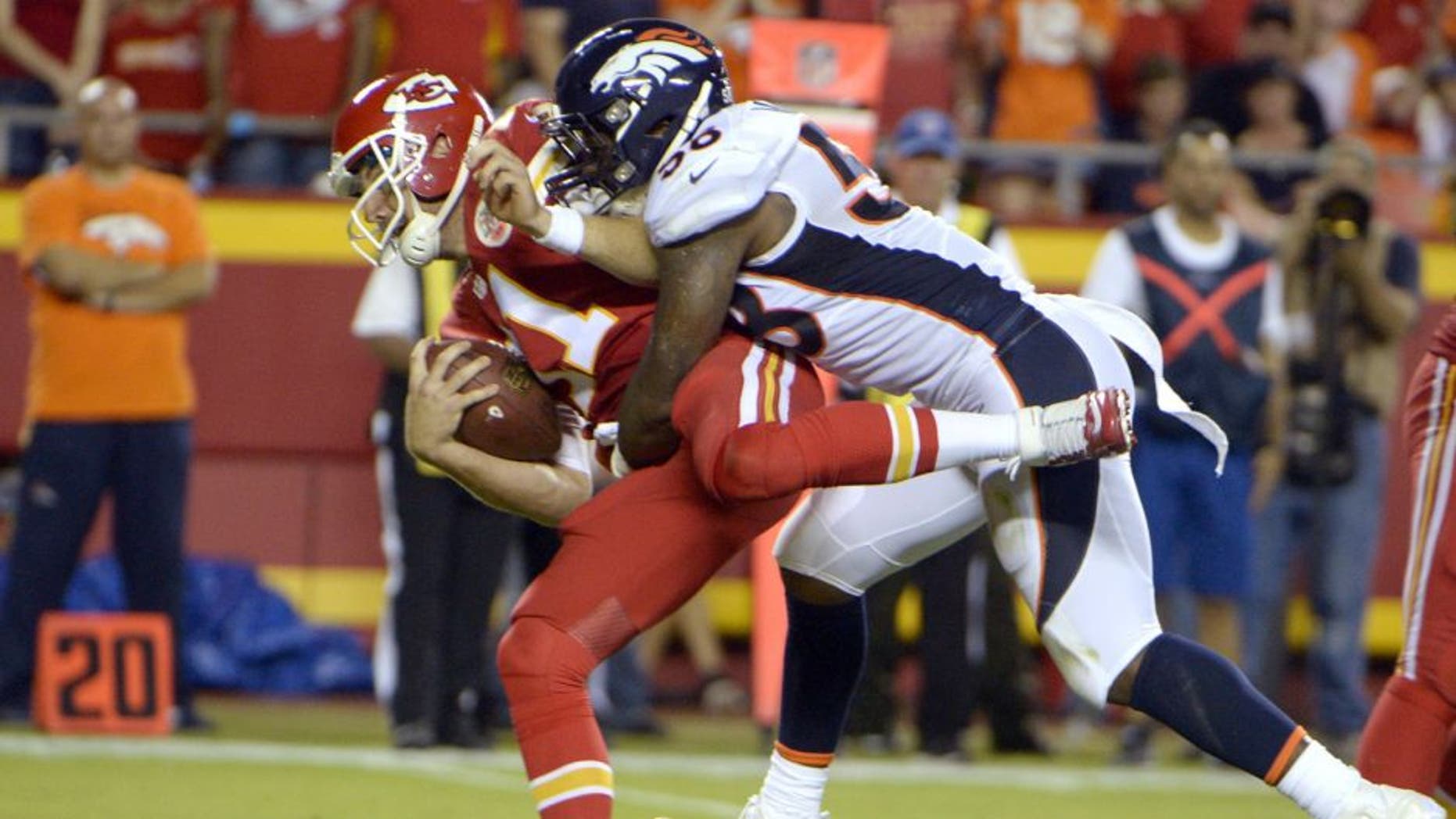 A number of NFL observers have compared Kansas City Chiefs tight end Travis Kelce favorably to New England Patriots standout Rob Gronkowski. Don't count Von Miller among them.
The Denver Broncos linebacker made those feelings quite evident in a Twitter posting directed at Kelce following a stunning 31-24 victory over the Chiefs on Thursday night.
Miller tweeted to Kelce that he was a "Fake Gronk" and included a Vine (check out the link in the posting) in which he got tangled up with Kelce just before halftime and flipped the 6-foot-6, 260-pounder to the turf in a move befitting professional wrestling.
There is history between the two players. In December, Kelce fired a verbal swipe at Miller via Twitter, posting that the linebacker "deserved a shot to the face" for what he termed a cheap hit on Chiefs quarterback Alex Smith. Kelce later deleted that tweet.
Speaking of history, Miller made some of his own by becoming the third-fastest player to register 50 sacks, which, of course, does not include either his verbal or physical takedown of Kelce.
(h/t Twitter)