Brittney Griner open to offer by Mavericks owner Mark Cuban to draft Baylor star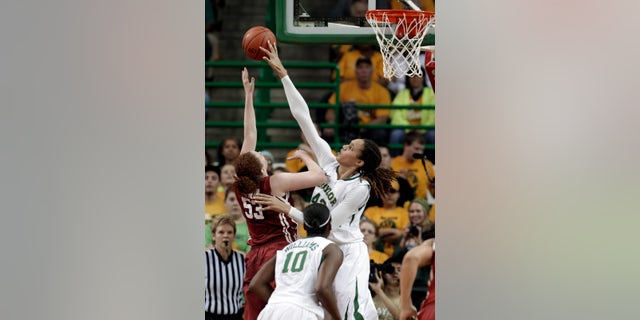 NEW ORLEANS – Brittney Griner is ready to take Mark Cuban up on his offer to draft her.
She says she'd be open to an NBA tryout after the WNBA season.
The two-time AP player of the year said Saturday she first heard of Cuban's comments from friends. She jumped on Twitter to start reading up on what the Mavericks owner said.
The 6-foot-8 Baylor star is well aware of the challenges of competing against NBA players. She mentioned strength and size as two potential issues.
Griner will be the first overall pick by the Phoenix Mercury in the WNBA draft April 15, and she's looking forward to not getting triple-teamed anymore. She also says she's open to playing overseas and at the 2016 Olympics in Rio de Janeiro.