Bobcats looking to hire sixth head coach since 2007 after firing Mike Dunlap after 1 season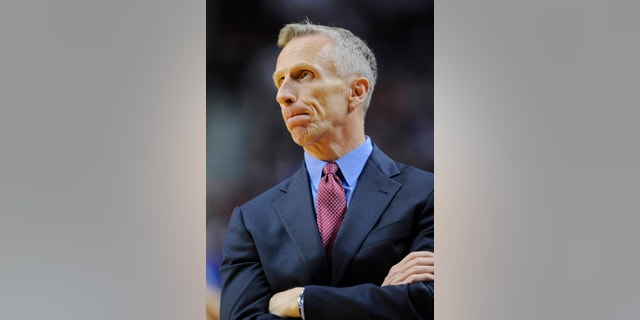 CHARLOTTE, N.C. – The Charlotte Bobcats are back in familiar territory — looking for a new head coach.
In what's becoming a near-annual rite of spring for the struggling franchise, the Bobcats began the process of replacing coach Mike Dunlap, who was fired Tuesday after one season.
Charlotte's next coach will be its sixth since 2007.
With that type of turnover and the team's recent struggles — the Bobcats are 28-120 over the past two seasons — it might be difficult to find a quality coach to take on such a monumental task.
But Bobcats president of basketball operations Rod Higgins and GM Rich Cho insist there won't be a shortage of interested candidates.
Cho says "our phones have been ringing off the hook" and "I think it's an appealing situation."