Blues' Sobotka to play for Team Czech Republic at World Championships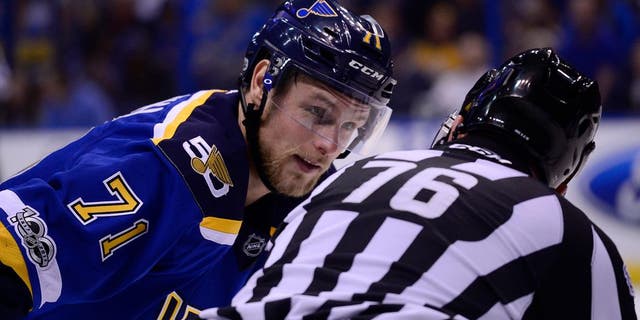 ST. LOUIS -- Like Colton Parayko, Blues forward Vladimir Sobotka is moving straight from the Stanley Cup playoffs to international competition.
The Blues announced Wednesday that Sobotkawill join Team Czech Republic at the 2017 IIHF World Championships in Cologne, Germany, and Paris, France.Team Czech Republic is 2-1 in Group B and will playTeam Norway on Thursday.
Sobotka, 29, is taking another step in a journey that has seen him play a lot of hockey over the last year. Herepresented the Czech Republic at the 2016 World Cup of Hockey in the fall, then played his third seasonwith Omsk Avangard of the Kontinental Hockey League. After that season ended hesigned a three-year contract extension with the Blues on April 6 and joined the Blues in time to play in their final regular-season game. That was followed by playing inall 11 Bluespostseason games, totaling seven points (three goals, four assists).
The Blues announced Tuesday that defenseman Parayko would play for Team Canada in the IIHF World Championships.
Jasen Vinlove-USA TODAY Sports | Jasen Vinlove