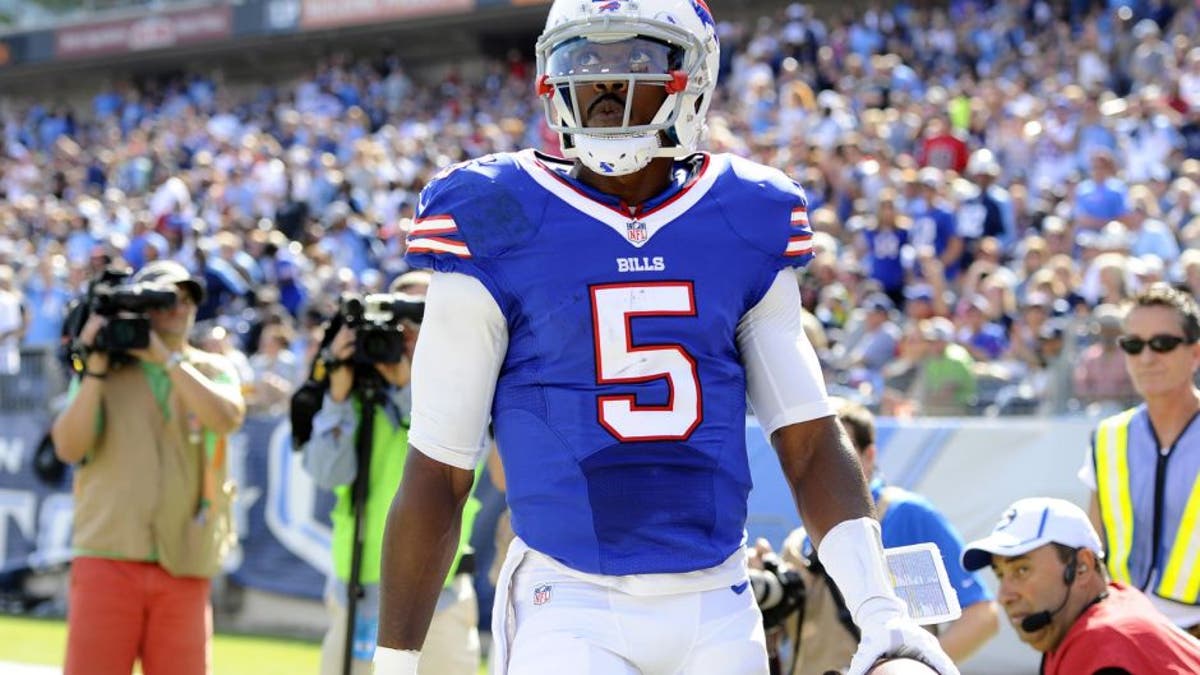 It's hard to complain about the way quarterback Tyrod Taylor has played for the Buffalo Bills this season -- his first as a starter in the NFL. He's protected the football and still managed to make highlight-reel plays with both his arm and his legs. On the year, he's thrown for 2,853 yards, 20 touchdowns and just six interceptions, and has the fifth-best passer rating in the league.
But for as well as he's played, there are still improvements to be made. That's obvious in the fact that the Bills have won just seven games, though it's not all Taylor's fault. One area in which Taylor can get better is late in games. At least, that's what general manager Doug Whaley thinks.
Via Mike Rodak of ESPN:
"The biggest thing for him is he has to take that next step and that next step is the end-of-the-game situations where we can count on him like he did in Tennessee [in Week 5]," Whaley said on WGR 550 radio Tuesday. "To get that consistency in the end of game situations where we can depend on him and basically throw the game on his back and have him come through and deliver."
Taylor hasn't exactly led the Bills to many comeback victories. He's had just two game-winning drives this season but had several other opportunities to build on that number. As a young, inexperienced quarterback, that's understandable. But there's no doubt that better numbers and poise late in games would help the Bills drastically.
He should be the starter entering 2016 seeing as he's under contract, but it's unknown how long he'll remain in Buffalo beyond that. The third year of his deal was voided after he played more than 50 percent of the team's snaps this season, so he'll be a free agent after next season.