Bill Walton rocks in the New Year ... and then some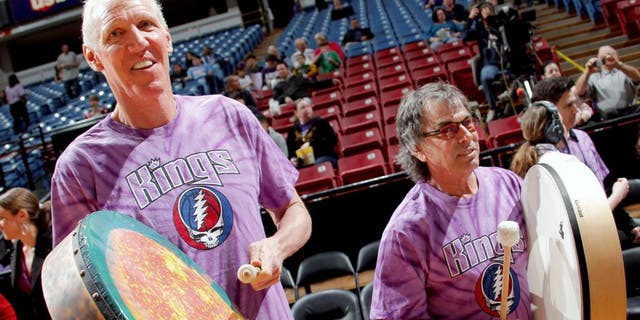 Bill Walton loves his music. And the former UCLA star and NBA great especially adores the Grateful Dead.
On New Year's Eve, an incarnation of the band, Dead & Co., played the Fabulous Forum, once the home of the Showtime Los Angeles Lakers.
And it was showtime for Walton.
It would be hard to miss a 6-foot-11 person to start, but throw in some roses, a white beard and a light saber and ... well you will get the picture by checking him out.