Bill Murray sports argyle Cubs pans during celebrity golf tournament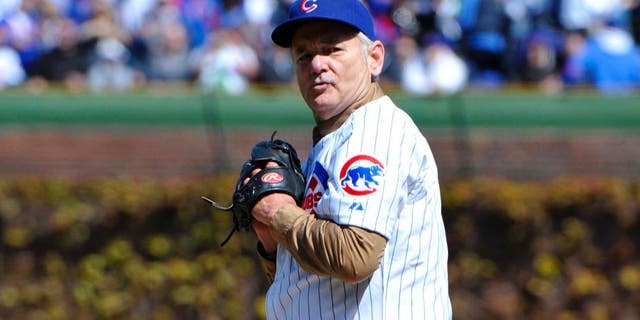 NEWYou can now listen to Fox News articles!
Even while playing playing golf, comedian Bill Murray is ready for the start of the baseball season.
During the AT&T Pro-Am PGA Tour celebrity golf tournament Saturday at Pebble Beach in California, Murray sported a classy pair of Chicago Cubs-themed argyle golf pants.
Murray, who was born in the Chicago suburb of Wilmette, Ill., is an avid Cubs fan. He has thrown the first pitch at Wrigley Field on numerous occasions, and has even, jokingly (maybe), called the St. Louis Cardinals 'Satan's messengers on Earth' when a fan heckled him about his Cubs during another celebrity PGA tournament.
After a 97-win, and a spectacular offseason for the Cubs, who can blame Murray for being a little excited about his team?
One question... where can someone buy argyle MLB team pants of their own?