Tempers flared Saturday night between UC Santa Barbara and UC Davis men's basketball, leading to the announcement of multiple suspensions on Sunday.
Late in the second half, with the Gauchos up 78-64, UCSB's Andre Kelly and Ty Johnson of UC Davis got in each other's faces, leading to the two players wrestling each other to the ground.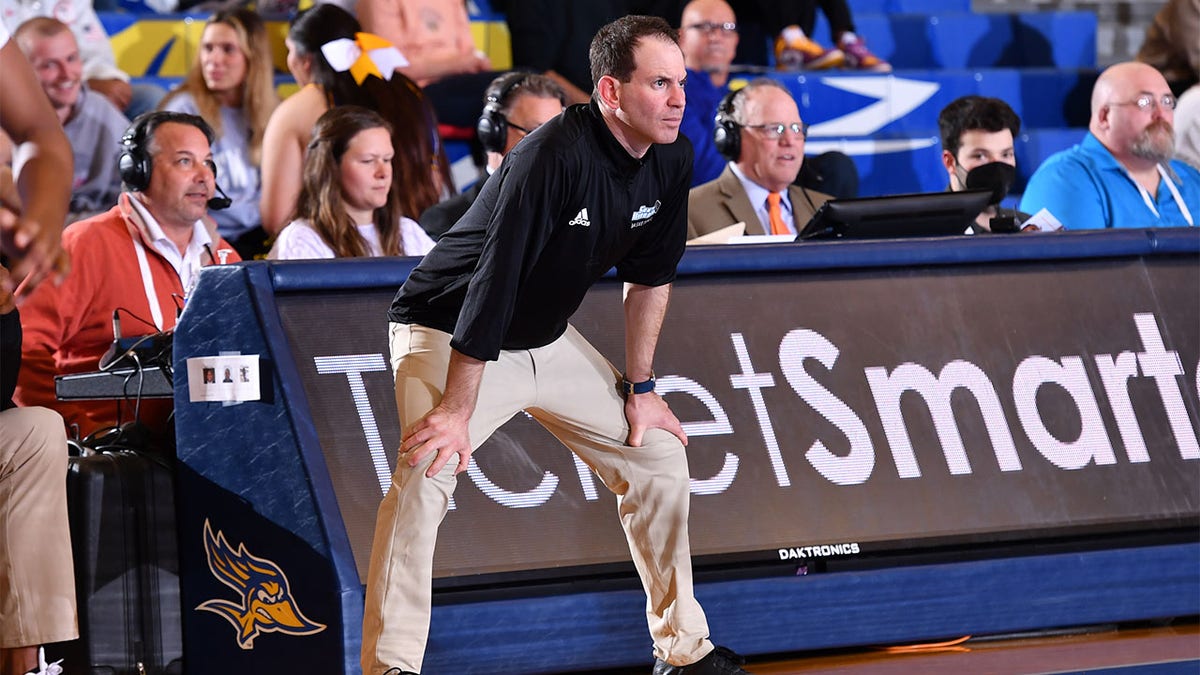 The incident occurred after Kelly blocked Johnson's shot attempt.
AUBURN STUDENT DRAINS IMPROBABLE 94-FOOT PUTT DURING ALABAMA GAME, WINS NEW CAR
As UCSB took off on a fast break the other way, Kelly knocked Johnson to the ground, leading to Johnson getting up and into Kelly's face.
Kelly then shoved Johnson before the two wrestled to the floor.
Two fans sitting court side appeared to be knocked backward as the two players were separated by security.
The skirmish resulted in both players being ejected.
NEW MEXICO STATE SUSPENDS MEN'S BASKETBALL PROGRAM, PLACES COACH AND STAFF ON PAID ADMINISTRATIVE LEAVE
On Sunday, UC Davis assistant coach Jonathan Metzger-Jones was suspended one game by the university following a review of Saturday's incident.
"After reviewing video of last night's incident at UCSB and discussing it with the Big West and Coach [Jim] Les, I am immediately suspending Assistant Coach Metzger-Jones for one game pending further review of this incident," UC Davis athletic director Rocko DeLuca said in a statement. "We have high expectations for our coaches and student-athletes, and we will hold accountable those who fail to meet our expectations."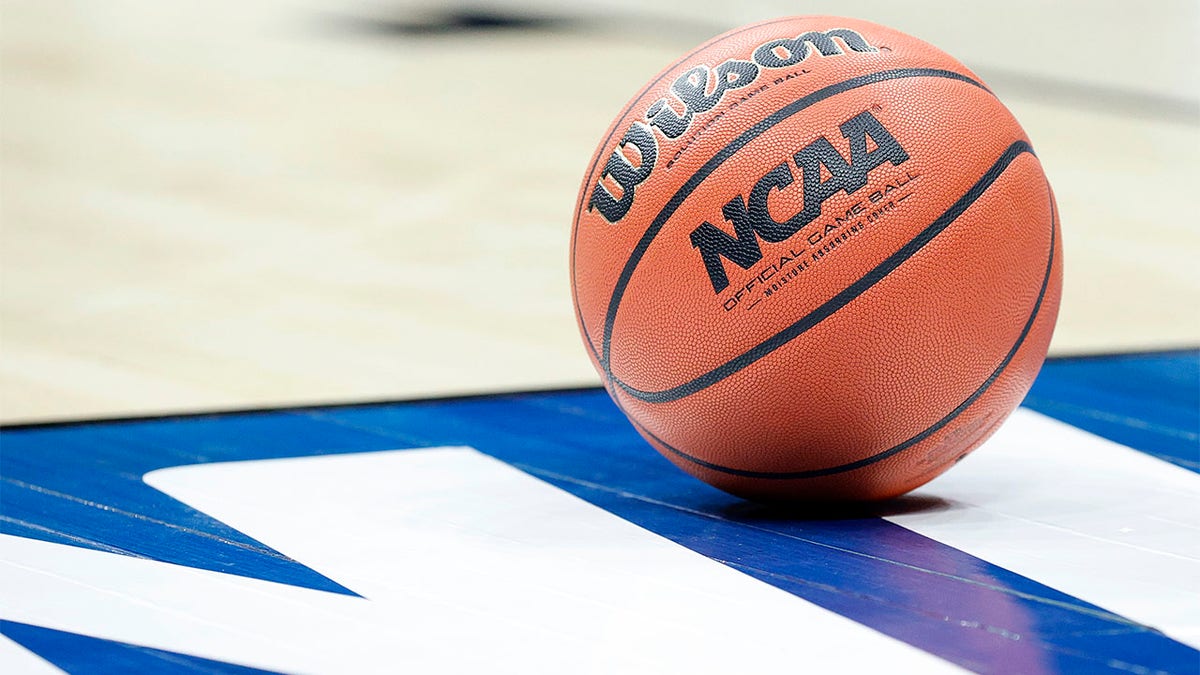 CLICK HERE FOR MORE SPORTS COVERAGE ON FOXNEWS.COM
Kelly and Johnson will both serve an automatic one-game suspension, according to the Big West Conference.
"As we continually review with our membership, unsportsmanlike and unprofessional conduct is not acceptable and will not be tolerated," said Big West Commissioner Dan Butterly. "The health and safety of our student-athletes, coaches, officials, staff and fans is always a top priority in The Big West."
UC Santa Barbara defeated UC Davis, 84-74, keeping the Gauchos in first place in the Big West and one game up on UC Irvine.
CLICK HERE TO GET THE FOX NEWS APP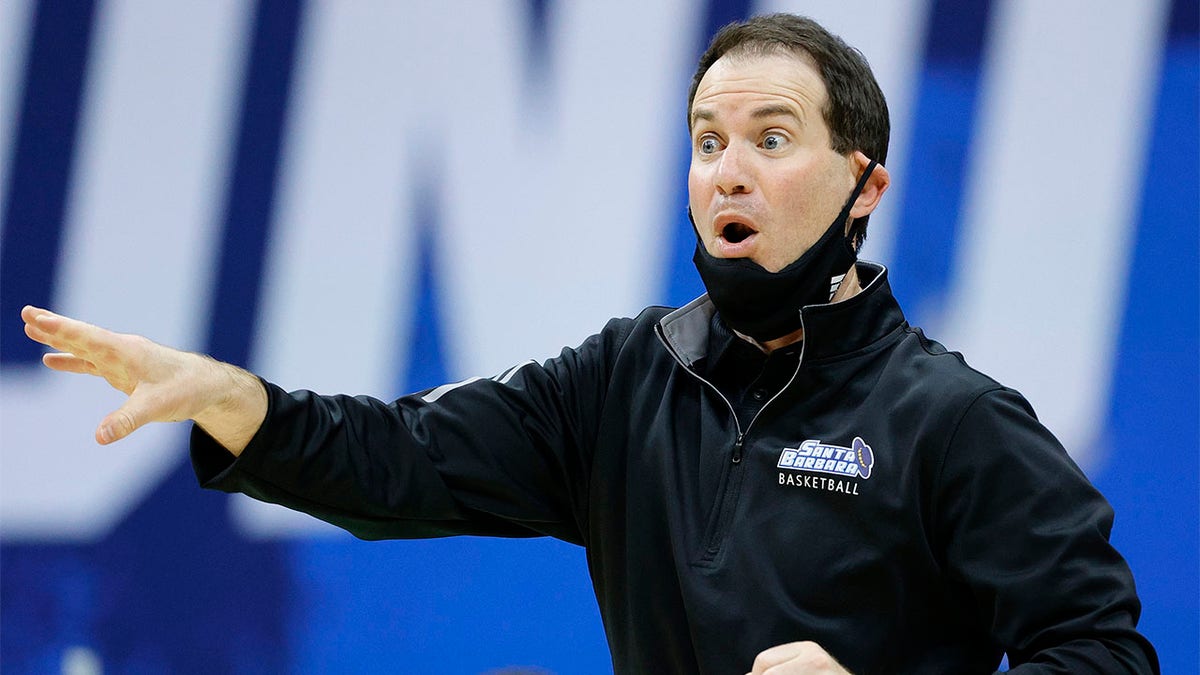 "Anytime you get 18 assists, you're really sharing the ball," UCSB head coach Joe Pasternack said. "We shot 61%; basketball is a game of percentages, and the team with the best percentages wins. I thought our second half defense was great as we held them to just 40%. These factors are ultimately why we won the game."
The loss dropped the UC Davis Aggies to 14-11 and 7-6 in conference play.