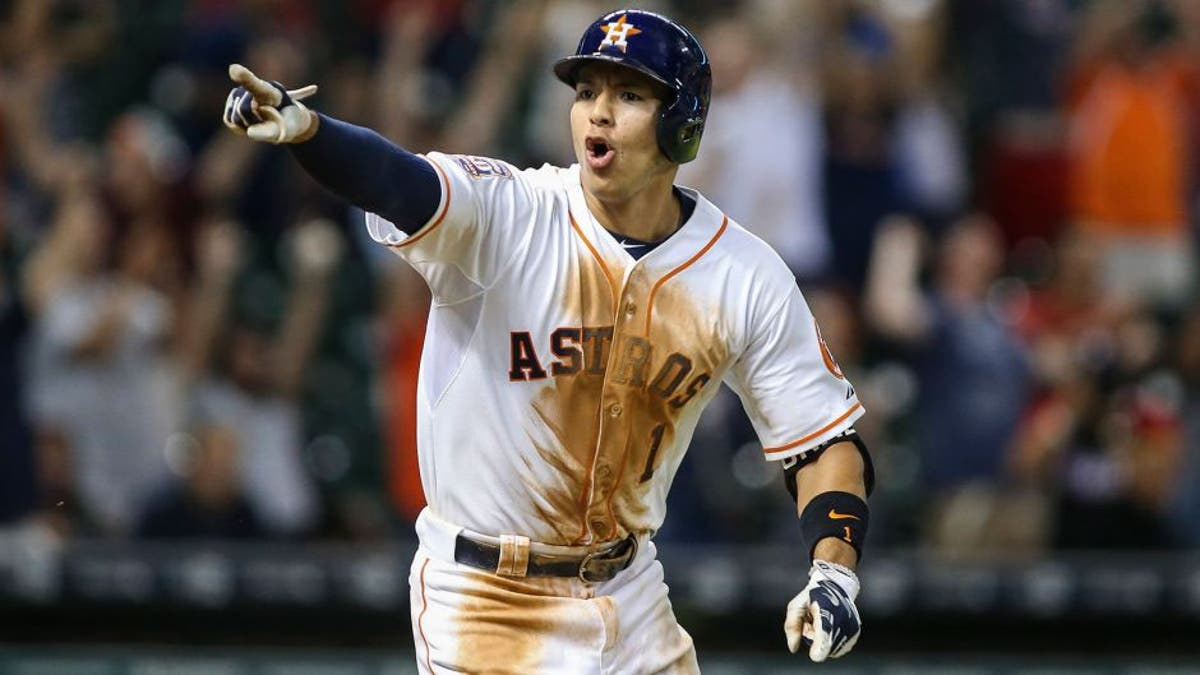 Carlos Correa really CAN do it all.
Not only does he make amazing defensive plays look easy and be an offensive threat for the firs-tplace Houston Astros at only 20 years of age, but he's apparently also good at carnival games.
On Thursday night, Correa posted a picture on his Twitter account showing off his skills at the Minnesota State Fair. He and a friend spent the day at the Fair ahead of the Astros' series with the Twins this weekend. Judging by the look on Correa's face, he's quite proud of his bounty of prizes...
He's not the only AL West star to spend an off-day at the midway. Back in early August, Hector Santiago and Matt Shoemaker (and their significant others) did pretty well for themselves at the Orange County Fair.
Clearly, baseball players have a certain knack for winning the very same games designed to rip off the average citizen...