A's vocally 'concerned' about rigorous travel demands of 2016 schedule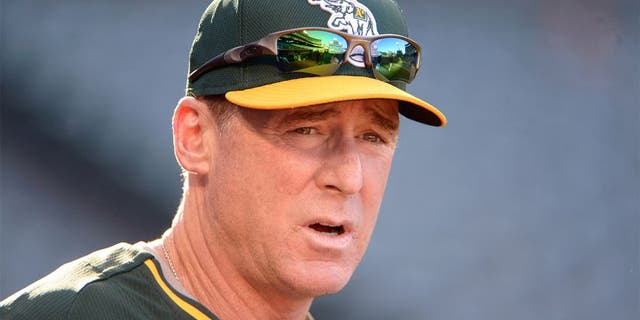 NEWYou can now listen to Fox News articles!
Traveling can be one of the more difficult aspects of being an MLB team these days - especially for the teams based out of the West Coast.
While the official schedule for the 2016 season won't be made public until September 8, the Oakland Athletics have already seen it and are apparently rather concerned about the challenges their travel itinerary will present.
As Susan Slusser of the San Francisco Chronicle reported, the A's in 2016 will have a rather 'brutal' geographic journey as the season unfolds.
Slusser notes that A's team president Michael Crowley attempted to influence some changes at recent owners' meetings that would alleviate the travel demands...but it didn't work.
As she quoted Crowley, he made no bones about the team's frustrations: "We continue to be concerned about the competitive imbalance this schedule presents."
Here's another point of contention that the A's have complained about, as per Slusser:
Slusser also mentioned that the A's are a bit 'miffed' about something involving them and the crosstown San Francisco Giants that could be construed as a 'preferential treatment' situation:
It's very unlikely any changes will be made, of course, since the schedules are already set to be announced and are contingent upon one another. For all intents and purposes, it appears as if the A's will have to just 'deal with it' once 2016 rolls around...but that hasn't kept them from vocalizing their frustration anyway.
Slusser quotes A's traveling secretary Mickey Morabito, who has been with teeh club for decades, "Especially for West Coast teams, which have to use their off days to travel, this schedule is unforgiving. I try to be kind, but at this point, it's ridiculous."