Arsenal forward Olivier Giroud sidelined for 4 months after surgery for broken leg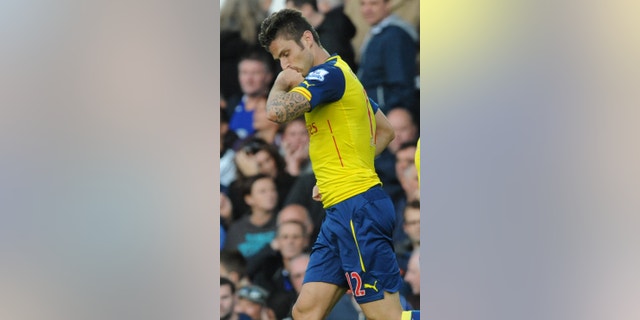 LONDON – Arsenal forward Olivier Giroud will be sidelined for about four months after surgery to repair a broken left leg.
The French star sustained a small break to his tibia during Saturday's 2-2 tie against Everton in the Premier League, just seconds after he scored.
Arsenal manager Arsene Wenger said Wednesday that Giroud isn't likely to play until the end of December.
The news was a setback for Arsenal, which Besiktas 1-0 Wednesday to reach the Champions League group stage for the 17th straight season.