Antonio 'Bigfoot' Silva back on track with second-round TKO over Soa Palelei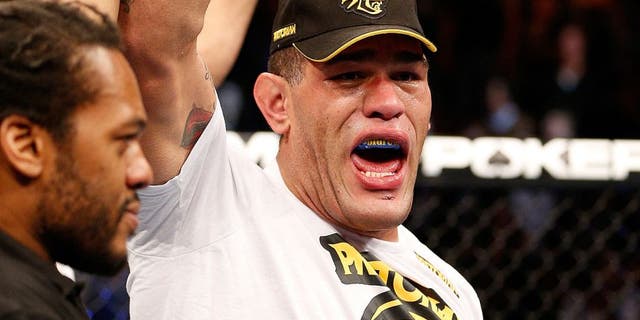 Antonio 'Bigfoot' Silva was in desperate need of a win following two straight losses, and he got the job done with a second-round TKO over Australian heavyweight Soa Palelei.
Silva was actually fighting in Brazil for the third consecutive time, but the veteran heavyweight wanted a much different result after falling to both Andrei Arlovski and Frank Mir on his home soil.
Palelei wasted no time trying to get Silva to the ground, where he's known for unloading some of the most vicious shots of any fighter in the UFC. Silva did a good job avoiding the takedown early but with about a minute to go in round one, he found himself on the mat with Palelei on top of him.
Palelei improved position inside the half guard where he started to hit the Brazilian with short, powerful elbows that rattled Silva before the round ended.
Between rounds, Silva's corner stated over and over again that Palelei was running out of gas and as the fighters came to the center, the Australian's hands were painfully low and it appeared his conditioning was indeed fading.
Silva quickly pounced on Palelei by trapping him against the cage where he started unloading a series of knees the head as well as some powerful uppercuts that dropped the big Australian to the mat.
Silva followed up with a few more shots on the ground and referee John McCarthy saw enough and stopped the fight before Palelei could take any more punishment.
After the victory, Silva said just before he walked to the Octagon he watched his fight against Alistair Overeem, where he used a similar technique to trap the Dutch kickboxer on the cage before unloading a huge barrage of strikes. The same game plan worked on Saturday night and it got Silva back on the winning track after two straight losses.
"I knew that could work tonight," Silva said. "I knew this was going to happen."
It was a much needed win for Silva after two first-round knockout losses as he tries to wade back into the deep end of a very tough heavyweight top 10.