Alex Hall sinks late go-ahead free throws to lift Drury past Metro State, 74-73, in D-II final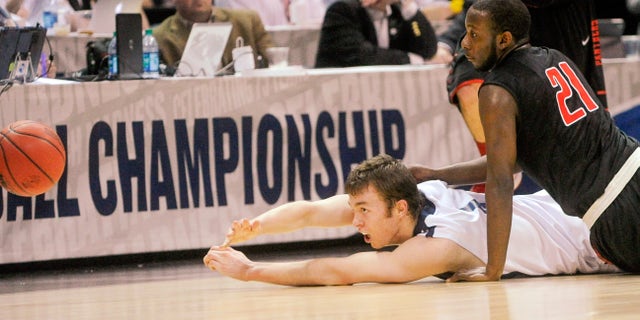 ATLANTA – Alex Hall sank two free throws with 22.8 seconds remaining to help Drury rally from a 17-point deficit to beat Metro State 74-73 and win the Division II national championship on Sunday.
Metro State's Mitch McCarron and Brandon Jefferson missed shots in the final seconds.
As Metro State coach Derrick Clark slammed the scorer's table in frustration, Drury's players converged in a wild midcourt celebration and soon were covered in confetti at Phillips Arena.
Drury (31-4), from Springfield, Mo., closed the season with 23 straight wins to win its first championship.
Hall led the Panthers with 21 points. Brandon Lockhart had 14 and Drake Patterson had 12.
Metro State (32-3) had 17 steals but appeared to tire in the closing minutes as it relied on its starters for all its points. Jefferson led the Roadrunners with 19 points. McCarron added 16 points, eight rebounds and seven steals.