Albert Pujols Deadline: Minutes Tick Away as Spring Training Begins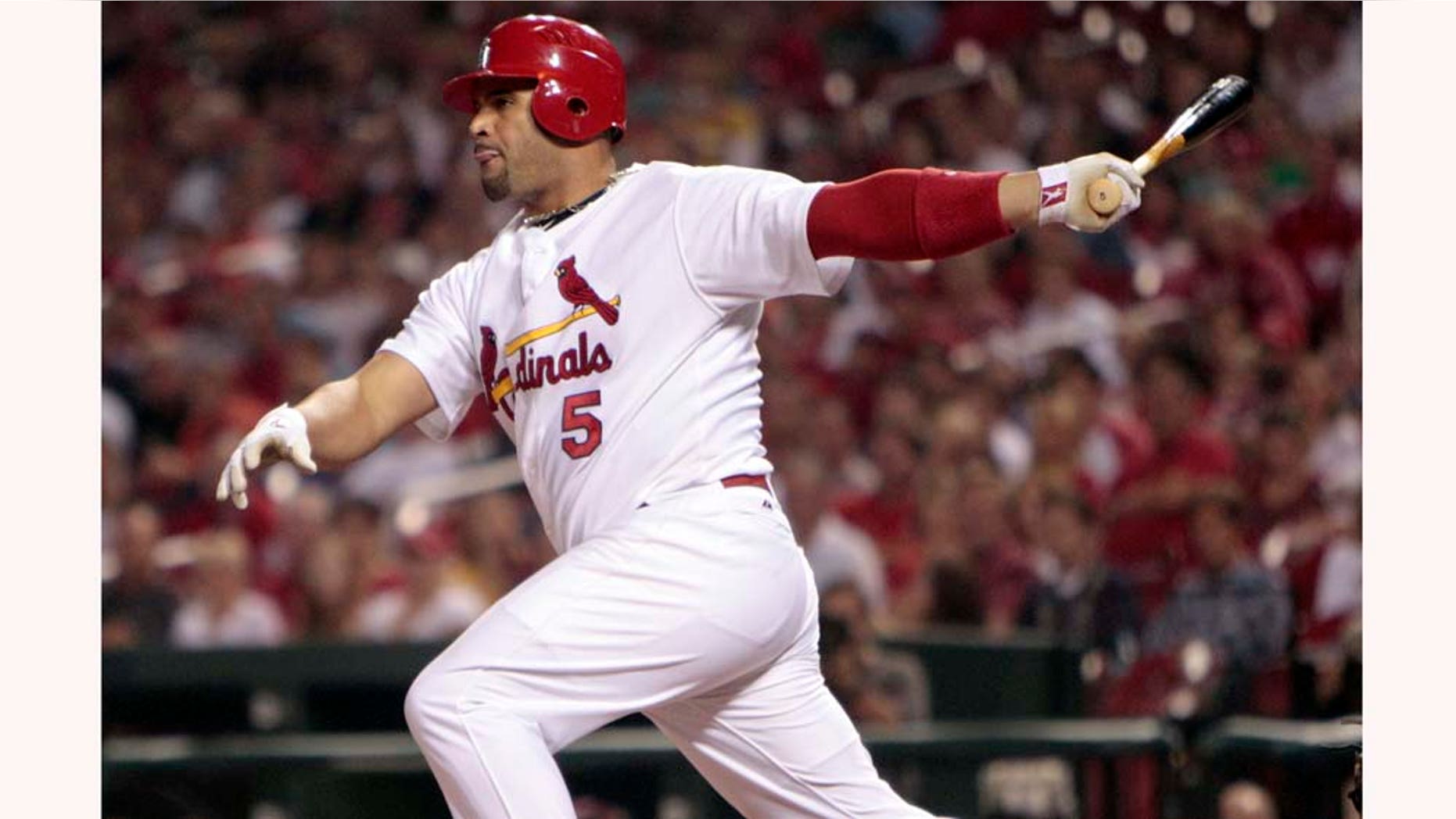 It's D-Day for Albert Pujols and the St. Louis Cardinals.
The All-Star first-baseman, whose contract expires after the 2011 World Series, is looking for an extension that would make him one of the highest paid baseball players ever. Pujols, who has spent his entire career with the Cardinals, is reportedly seeking a deal on par with the 10-year, $275 million Alex Rodríguez negotiated with the New York Yankees.
The three-time NL MVP has repeatedly said he would like to stay with the franchise. Pujols, however, set a Wednesday, noon deadline – the beginning of spring training –after which he said he will focus exclusively on baseball activities and cut off talks, according to reports.
Manager Tony La Russa on Tuesday claimed the players' association was applying pressure on Pujols to set a new contract record.
"I know what he's going through with the union and to some extent his representatives because his representatives are getting beat up by the union," La Russa said in Jupiter, Fla. "Set the bar, set the bar. You've got to deal with it. It's not the way it should be."
Union representatives denied the charges.
"We've had no discussions about numbers with Albert or with (agent) Danny Lozano or with any of his representatives," union head Michael Weiner said during a telephone interview with The Associated Press. "Albert is a very experienced, sophisticated, intelligent player. He's got good, experienced representation. We're always available to consult with players, but there's been no discussion of numbers and clearly no pressure at all."
The high stakes negotiations have dominated the Cardinals' off-season.
Still, La Russa said he is not worried about his All-Star first baseman's production.
"I can't feel better about Albert if he was on a day-to-day contract or a 10-year contract," the 66-year-old La Russa said. "He's got too much pride, he's too committed.
"No matter what happens, Albert will be Albert, and thank goodness for that," he said.
The Associated Press contributed to this report.
Follow us on twitter.com/foxnewslatino
Like us at facebook.com/foxnewslatino