After Santa Fe shooting, NFL star JJ Watt offers to pay for funerals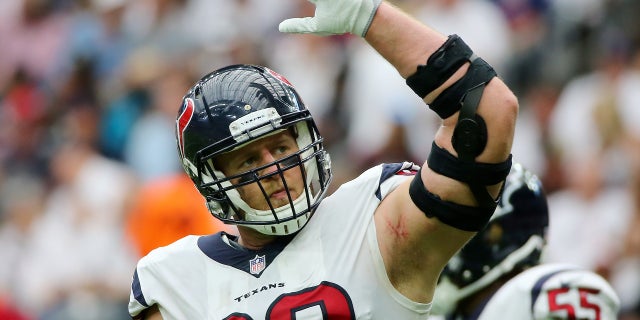 NEWYou can now listen to Fox News articles!
Pro football star J.J. Watt is once again aiding the Houston area in a time of tragedy, as the community deals with Friday's horrific school shooting that left at least 10 dead and 10 more injured in Santa Fe, Texas.
The Houston Texans defensive end – who raised millions of dollars for relief efforts following Hurricane Harvey last year – reportedly said he will pay for the funerals of those who were killed Friday morning at Santa Fe High School when 17-year-old Dimitrios Pagourtzis allegedly opened fire on his classmates, FOX 26 reported.
School officials have been notified of Watt's intention.
The suspect, identified as Dimitrios Pagourtzis, was taken into custody and charged with capital murder of multiple persons and aggravated assault against a public servant, authorities said.
Watt took to Twitter shortly after the shooting, calling the tragedy "absolutely horrific."
The Texans released a statement offering "thoughts and heartfelt condolences to the victims, their families and all those affected."
"On behalf of the Texans organization, we are saddened by the tragic events at Santa Fe High School this morning and extend our thoughts and heartfelt condolences to the victim, their families and all those affected," the statement read. "We are grateful for the brave first responders, law enforcement officials and medical personnel. The Texans family will continue to pray for our neighbors."
Watt, 29, who was drafted by the Texans in 2011 after playing college football in his native Wisconsin, became something of an icon in the state of Texas last year after he raised about $37 million to aid those affected by Hurricane Harvey, ESPN reported.