A tale of two weigh-ins: Vitor Belfort then and now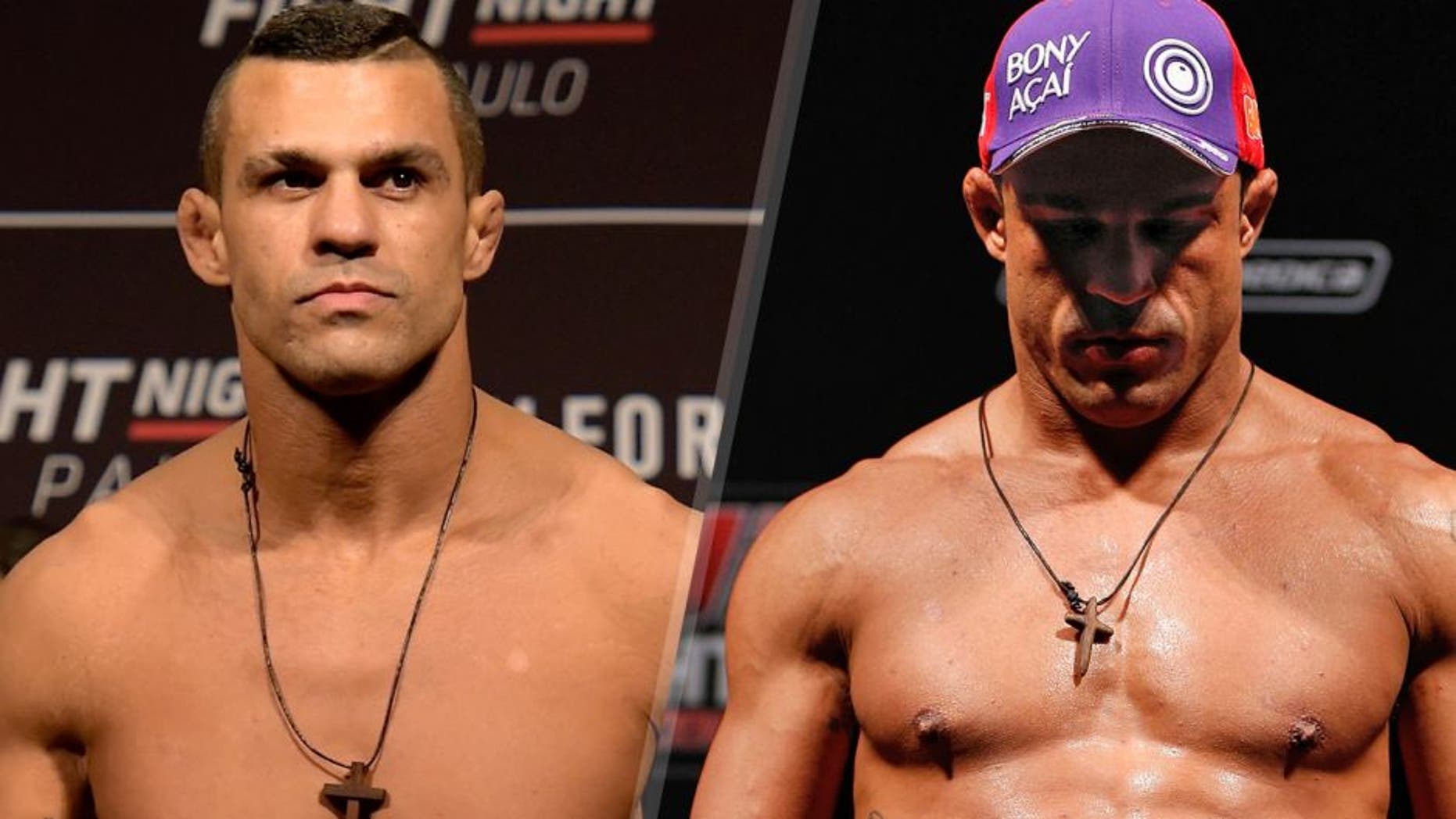 Vitor Belfort hit the scale on Friday ahead of his third fight with Dan Henderson almost exactly two years to the day of their last meeting in 2013. But times have definitely changed since their last matchup.
Belfort and Henderson were both long-time users of testosterone replacement therapy (TRT) when they met the last time, although the physical differences only seemed to really affect one of them.
Belfort put on a ton of muscle mass during his three-fight win streak that saw him land knockouts over Henderson, Luke Rockhold and Michael Bisping before TRT was outlawed by the UFC following a judgment from the Nevada State Athletic Commission.
Both fighters set the TRT aside after the rules changed and Belfort's physical appearances can't be ignored from what he looked like back then to what he looks like now.
Henderson addressed Belfort's history of performance-enhancing drug (PED) use, which includes a positive test for steroids following their first fight in 2006, when he spoke to MMAFighting in Brazil.
"By the looks of it, yeah, obviously he was doing more than just TRT. He was abusing something," Henderson said. "Obviously, we won't know for sure unless somebody comes out and says they know, but I have no idea. He's also tested positive for steroids in the past, and since he's tested for TRT and other things too.
"I think that if you look at the picture of both of us when we fought then, and a picture of both of us now, I mean, a picture says a lot."
Belfort's physical transformation from two years ago until now is undeniable, but his performance will showcase whether or not he's lost a step since the last time he faced Henderson in the Octagon.
In his last fight, Belfort blitzed middleweight champion Chris Weidman with strikes early in the first round before succumbing to a takedown and being finished on the ground just moments later.