A history of Derrick Henry making football players look tiny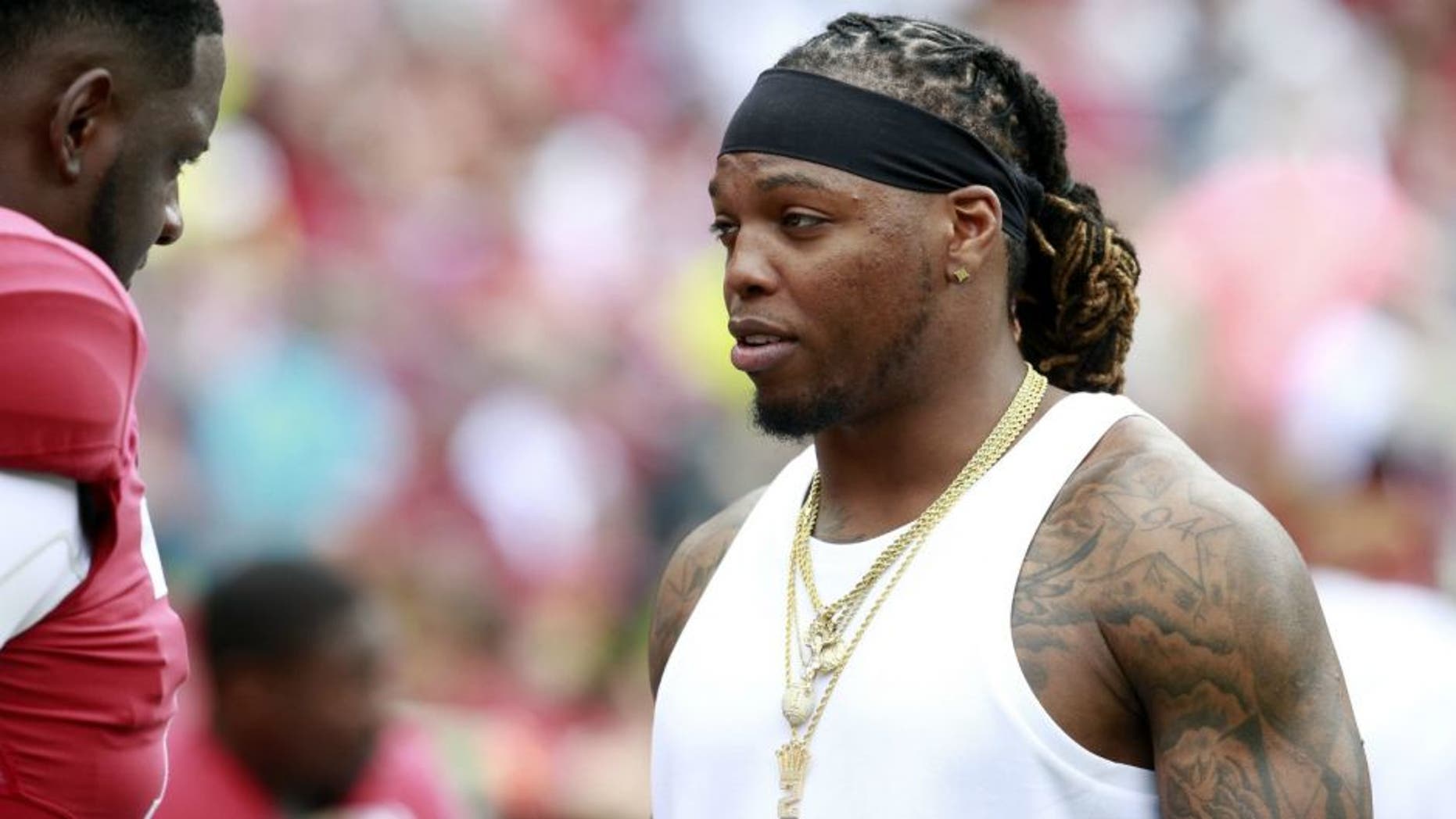 The Green Bay Packers are marveling at Eddie Lacy's impressive new physique after the running back reportedly lost around 15 pounds over the offseason after the team was unhappy with his playing weight in 2015. The photos of Lacy that have emerged over the last few months show a stark difference, but one recent photo from the Alabama Crimson Tide spring game stands out from the rest - and it's not necessarily because of Lacy's weight loss.
Former Crimson Tide star Derrick Henry, who stands 6-foot-2 and weighed in at 247 pounds at the NFL combine, makes Lacy look like a college freshman by comparison. Wherever Henry goes, he stands out in comparison to his peers.
Mark Ingram
Alabama RB Xavian Marks (No. 31)
Current Titans fullback Jalston Fowler (2013)
Former Jaguars star Fred Taylor (2012)
BONUS: Nick Saban