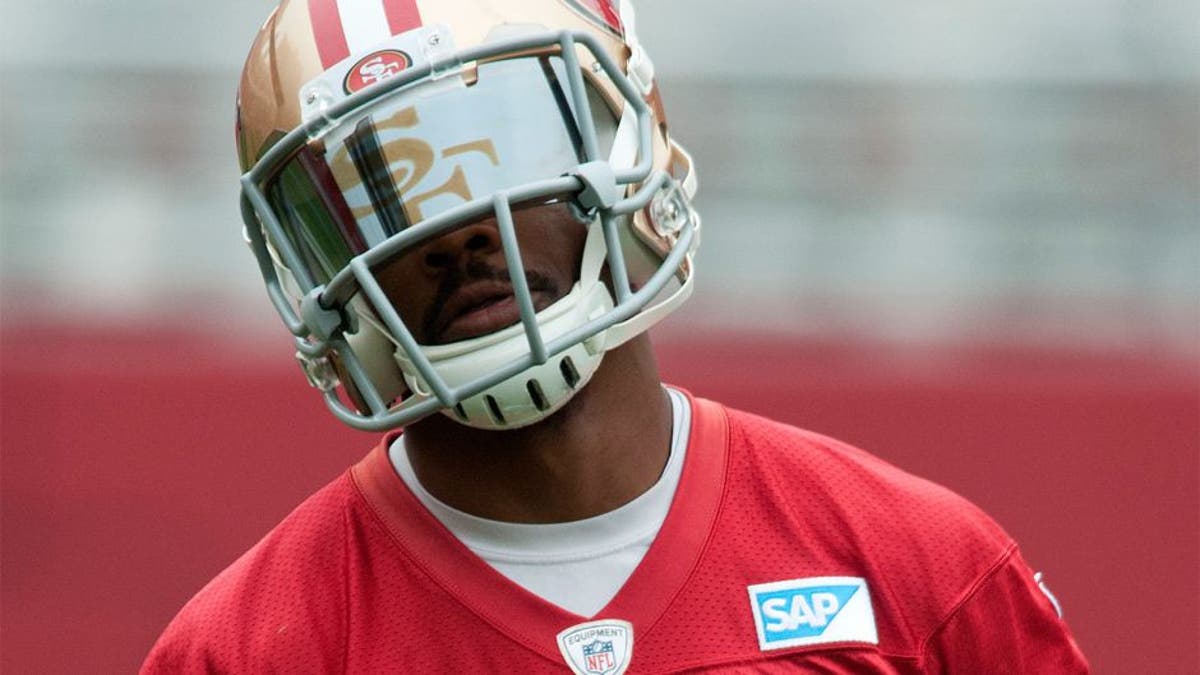 The NFL has suspended San Francisco 49ers wide receiver Jerome Simpson without pay for the first six games of the season for violations of the league's substance-abuse policy.
The 49ers were aware of a likely suspension for Simpson for previous issues. San Francisco has made it clear he must continue to demonstrate positive behavior to remain in good standing with the team.
Simpson can return to the active roster on Oct. 19, a day after the team's home game against the Baltimore Ravens. He can still participate in all preseason practices and games.
The 29-year-old wideout, who had been a candidate to be San Francisco's No. 3 receiver behind Anquan Boldin and Torrey Smith, served a three-game suspension to start last season with Minnesota before the Vikings cut him as he faced more trouble.