49ers remain vague on whether wide receiver Michael Crabtree will play vs Rams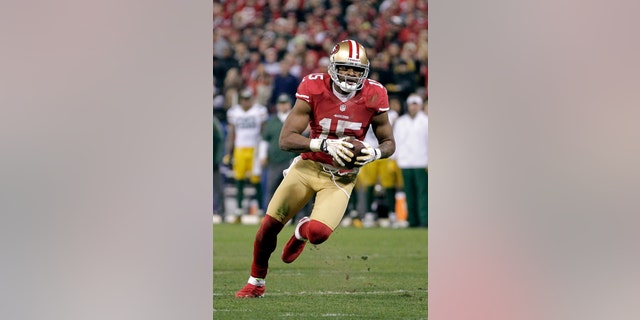 SANTA CLARA, Calif. – San Francisco 49ers offensive coordinator Greg Roman says wide receiver Michael Crabtree is progressing well in practice and the team hopes he can play against the St. Louis Rams on Sunday.
Roman says that San Francisco's top wide receiver will be eased into action whenever he returns. The team has remained vague on when that return will happen.
Crabtree gingerly ran several slants and over-the-middle patterns at the start of Thursday's practice. He never showed any burst — of course, there was no defense, so he never really had to.
The best indication of Crabtree's progress might be that he's no longer among the players sitting out practice or limited in workouts, according to the team's injury report.
Crabtree declined to answer questions from reporters.