49ers CEO Jed York envisions Jim Tomsula as the next Steve Kerr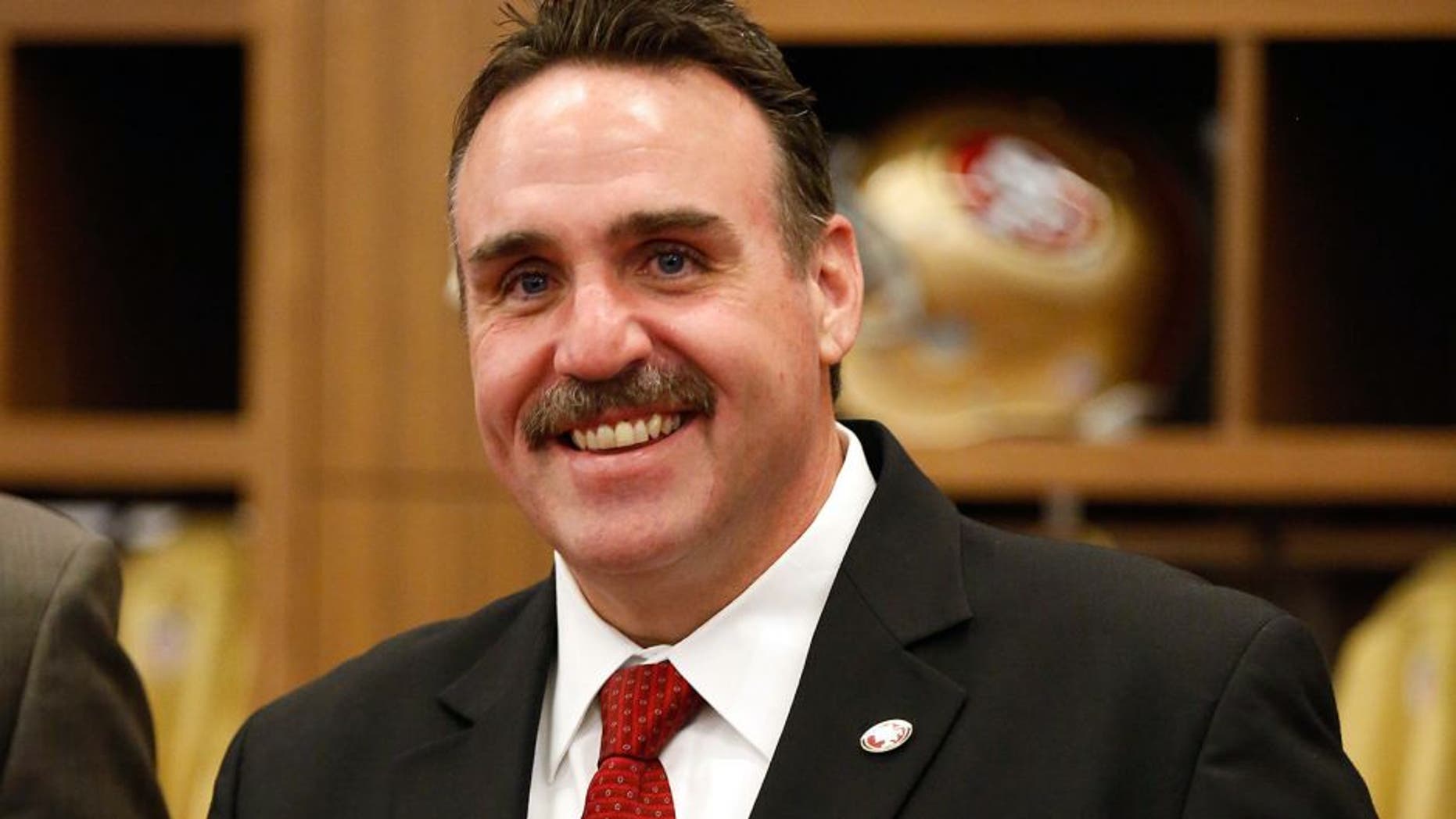 From 23 wins in a lockout shortened season to back-to-back postseason appearances in 2013-14 for the first time since 1992, the Golden State Warriors still decided to go in a different direction at head coach.
In came first-time head coach Steve Kerr, out went Mark Jackson. The Warriors then rattled off the best regular-season record en route to an NBA championship in 2015.
While in San Francisco, Jim Harbaugh guided the franchise to back-to-back NFC West titles in 2011-12, including three straight trips to the NFC Title game before an 8-8 finish in 2014.
In came first-time head coach Jim Tomsula, out went Harbaugh.
Jackson and Harbaugh both reportedly clashed with management. A culture change, perhaps, was needed. That, indeed, is something 49ers CEO Jed York sees as a key ingredient for success.
"Culture is huge. That's the difference between a championship-caliber team and a championship team," York told The MMBQ.
Can Tomsula make such an impact in his first season?
If what York sees comes to fruition, 49ers fans will certainly be happy.
(h/t CBS Sports)
Photo Credit: Kelley L Cox/USA TODAY Sports