2015 Fantasy Football Team Preview: New York Jets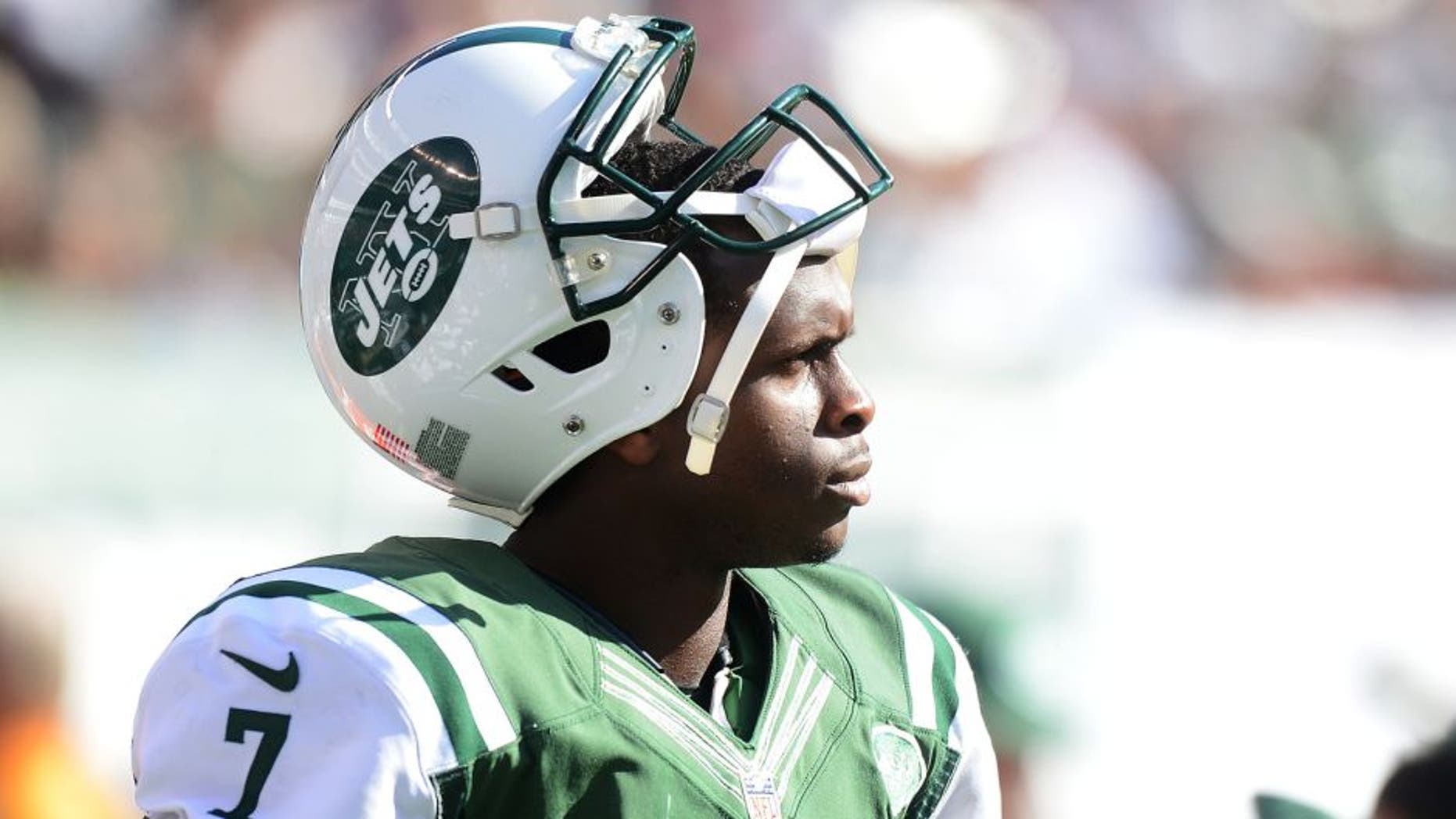 For your fantasy football draft prep and advice, continue to check on this page for updates regarding the New York Jets.
Team outlook:
The Jets made the headlines on August 11 for all the wrong reasons. Sadly, that seems to be a trend for the club. Quarterback Geno Smith, who was supposedly the front-runner for the starting job, was punched in the face by his own teammate and suffered a broken jaw as a result. With Smith sidelined for up to 10 weeks, New York needs Ryan Fitzpatrick to make some serious strides in the offense. What is unfortunate, is that the Jets seem rock solid on the other side of the ball. They brought in another former defensive coordinator, Todd Bowles, as their new head coach and signed plenty of big name players for their secondary.
Bye week: 5
Rookie impacts: Devin Smith (WR)
Smith was hoping to compete for the No. 3 receiver position for New York, but he needs to recover from an injury first. On July 31, Smith broke his ribs punctured a lung at practice. He was expected to miss 4-6 weeks and could even miss the season opener. When he is able to return, there is still the issue of knowing the playbook and using that information for his routes.
Quarterback: Ryan Fitzpatrick/Geno Smith
The decision for the Week 1 starter was a lot easier after Smith took a punch from [now former] teammate, IK Enemkpali. The blow broke Smith's jaw and will sideline him for 6-10 weeks. Last season, in 12 games, Fitzpatrick threw for nearly 2,500 yards. He also compiled 17 TD passes. In his last two years in Buffalo, Fitz played in all 32 regular season games and averaged 3,616 yards with 24 TDs.
Running back: Chris Ivory
The good news is that you can get a starting running back really cheap if you choose Ivory for your fantasy team. The bad news? He might not be the starter for long. Ivory led the Jets with 821 rushing yards and six rushing TDs in 2014. His main competition was Chris Johnson, who is no longer with the team. However, New York traded for Zac Stacy in the offseason.
Running back: Bilal Powell
Powell will begin his fifth season with the Jets in 2015. While he's never rushed for more than 700 yards in a season, Powell still manages to tally more than four yards per carry over the past three years. He could be the sleeper of the New York backfield this season.
Wide receiver: Brandon Marshall
His value drops from tier two (maybe top tier) to the fourth, or fifth, tier of receivers as Marshall will no longer take throws from Jay Cutler in Chicago. However, Marshall's value was already dropping. He failed to reach the 1,000-yard plateau for the first time in seven years. Maybe a change of scenery is all he needed. When Marshall traveled from Denver to Miami, he caught 86 passes for over 1,000 yards. When he left the Dolphins for da Bears, Marshall caught 118 balls for over 1,500 yards.
Wide receiver: Eric Decker
Sure, he was the No. 1 receiver in New York, but Decker's stats were still below his totals of when he was the third, or fourth, option in Denver. Last year, Decker caught 74 passes for 962 yards and five TDs. Even his targets diminished from 137 in Decker's final year in Denver, to 115 with the Jets. Now, Marshall will likely jump him in the depth chart. The only thing Decker had to his advantage was the one year of work with Geno Smith. Now, that is down the drain and both Decker and Marshall will restart with a new QB.
Tight end: Jeff Cumberland
I was surprised as any when Cumberland was listed atop the depth chart and Jace Amaro was third on the list. However, that could just mean Cumberland will start as a blocking tight end and Amaro will show up when the Jets move towards a passing situation. For now, I'll talk about the starter. Cumberland caught 23 passes for 247 yards and three TDs last season. I will likely avoid both TEs for my fantasy team in 2015.
Placekicker: Nick Folk
This might be the only kicker on a poor team to target for your squad. Last year, Folk led the league with 39 field goal attempts. He converted on 32 of those kicks (third-most). However, don't plan on PATs. Folk only had 23 extra points last year.
Team defense (D/ST):
This defense will be on the field, a lot. However, it's a really good defense. Todd Bowles is their new defensive-minded head coach and New York signed some players to help make him happy. Darrelle Revis, Antonio Cromartie, and Buster Skrine will all boost the secondary. When you add in the fact that the schedule is in their favor, this defense becomes a potential top-five option.