2-time champion Ben Crenshaw struggles, shoots 91 in 44th and what he says is final Masters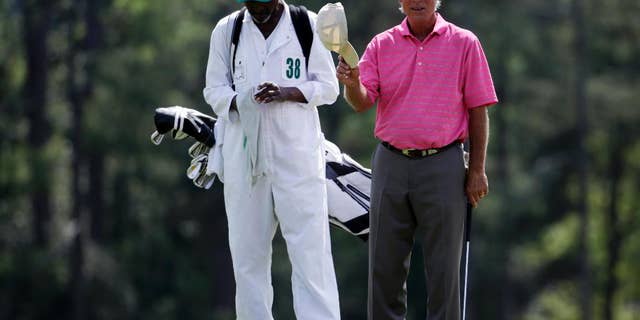 AUGUSTA, Ga. – The sight of former champions playing way past their prime is a familiar one at Augusta National.
Ben Crenshaw did his best to keep up that tradition Thursday in his final Masters at the age of 63.
The two-time winner struggled from his opening tee shot on a steamy day, capping off his round with a triple bogey 7 on the last hole for a 91 that was one of the highest recorded scores ever in the Masters.
Crenshaw rarely found the fairway off the tee and when he did, his drives finished mostly in the 225-yard range. He looked more like a weekend duffer than a player who broke through in an emotional win in 1984 and won again in 1995.
Crenshaw, who is scheduled to play one more round Friday, said before the tournament that his 44th Masters would be his last. He first played the tournament in 1972.
"It's emotional for every champion who decides to step down," he said. "It's a tough decision. It's probably easier for some, like me. But I'm just going to try to take it in stride. It's part of life."