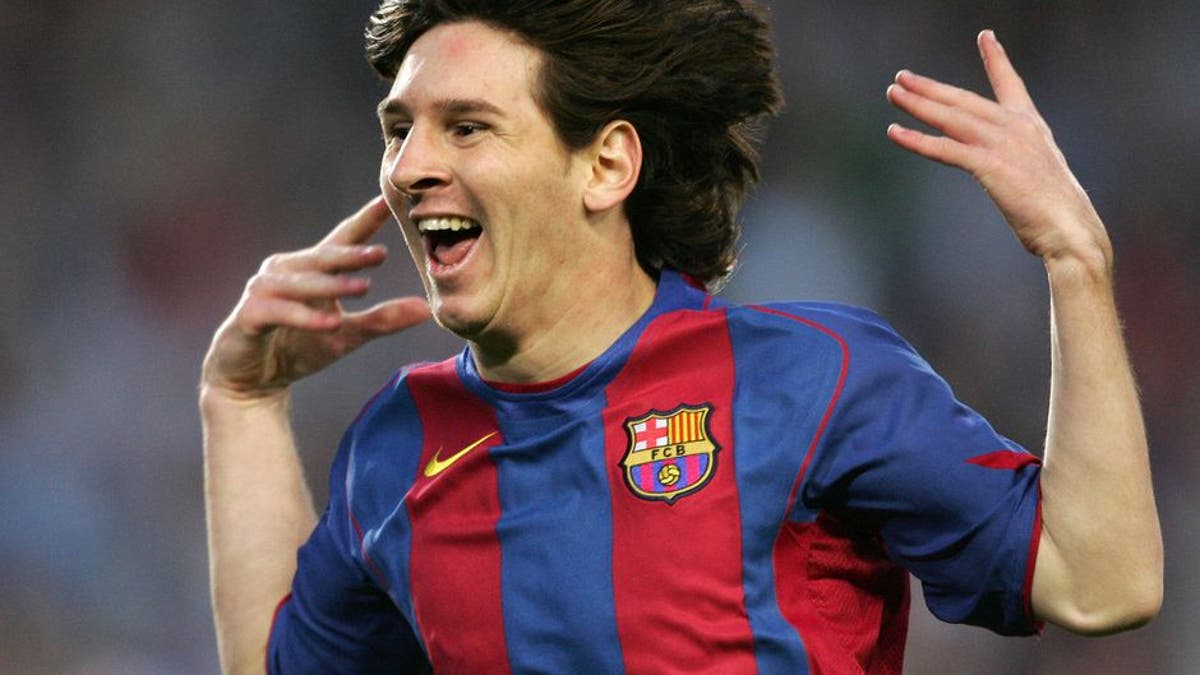 May 1, 2005 is the day that Lionel Messi introduced the world to its next great soccer legend. It was then, exactly 12 years ago today, that Messi scored his first goal for Barcelona, jumpstarting what has become a500-goal career thatshows no signs of letting up.
That first goal was also a passing of the baton of sorts -- Ronaldinho set up the 17-year-old Messi for the strike. Here it is:
Its not just the goal that he scored, but the way he scored it, that hinted at his greatness. Messi replaced Samuel Etoo in the 86th minute and it took just three minutes for him to connect on a Ronaldinho pass and chip goalkeeper Raul Valbuena. But it was incorrectly waved offside, so Messi did the exact same thing again minutes later.
While Messi would go onto celebrate goals 500 times in his Barcelona careers, it's difficult to top his first celebration -- the pure joy in the moment:
But just as Messi has continued to raise the bar with his ability on the field, he's raised the bar with his celebrations too. His most recent one during last week's El Clasico sent the internet into a frenzy, and we're sure he's got plenty more he's waiting to debut.
Twelve years ago today, a legend took center stage, and all these years later, we still can't wait to see what he does next. That's sure something special.
MORE FROM FOX SOCCER