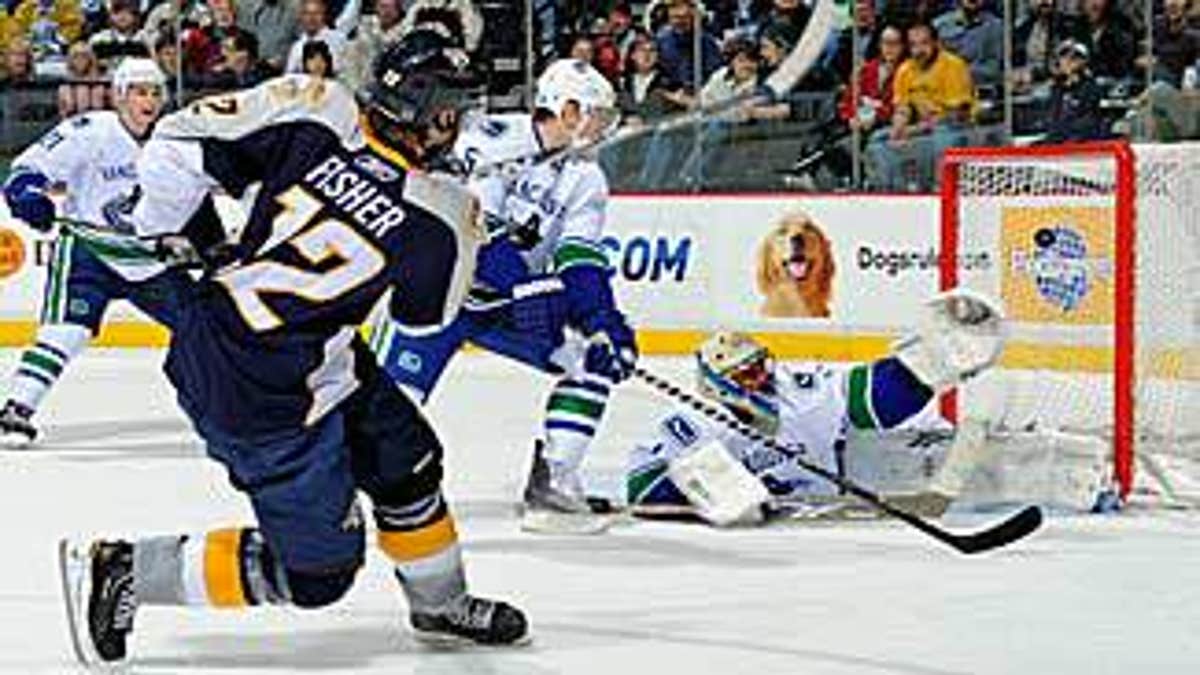 (1) Vancouver Canucks vs. (5) Nashville Predators
Seeds: No. 5 vs. No. 1: Predators beat Anaheim in six games; Canucks beat Chicago in seven
Having finally beaten the team that nearly made them the third consecutive Presidents' Trophy winner to lose in the first round, the Vancouver Canucks will have to regroup quickly to avoid a second-round loss to Nashville. The Predators are in the Western Conference Semifinals for the first time after beating Anaheim in six games for the first series victory in franchise history.
Right here, right now: The teams divided the four-game season series, with each winning once at home and once on the road. The last meeting came on March 29, when Vancouver went into Nashville and left with a 3-1 victory to complete a perfect road trip. Vancouver is 15-8-1-1 all-time against the Predators at home and 14-10-1-0 in Nashville. The teams have never met in the playoffs.
Coulda Woulda: Nashville closed out Anaheim in the first round on Sunday for their first series victory in franchise history, then had to wait to see who it would play in the second round. Vancouver looked like it would breeze through the opening round against Chicago, winning the first three games – but lost the next three and had to go to overtime in Game 7 on Tuesday night to beat the Blackhawks 2-1 on a goal by Alexandre Burrows.
How important to win first game: The Predators will head for the Pacific Northwest with the hope of getting the jump on a Vancouver team still enjoying its Game 7 victory against Chicago – a win that helped atone for playoff losses in each of the last two years. Nashville had its own celebration on Sunday after ending its 0-5 playoff drought, but has had a few days to get the euphoria out of its system.
The Great Unknown: Both teams have elite goaltenders coming off series victories in which they didn't always play well. Nashville's Pekka Rinne had a 3.29 goals-against average against Anaheim, more than a goal a game higher than his regular-season GAA. Roberto Luongo was one of the heroes of Vancouver's Game 7 win against Chicago, but he was yanked in Games 4 and 5, then was benched in Game 6 only to take the loss after replacing injured starter Cory Schneider in the third period.
Finish line: Both teams are coming into the series off emotional victories. Nashville is in the second round for the first time; Vancouver finally got past Chicago, the team that ended its season in each of the last two seasons and nearly did it again. The Canucks were the NHL's best team in the regular season, and what often happens to superior teams that avoid getting tripped up in the first round is that their talent begins to dominate. If both teams play to their talent level, the Canucks have the edge because they have more talent.