'There was a bit of tension': Astronaut describes watching Moon landing with Buzz Aldrin's family
Former NASA astronaut Russell Schweickart helped lay the foundations of the Moon landing when he tested the lunar module as part of the Apollo 9 mission in March 1969.
Four months later, he was with Buzz Aldrin's family in Texas as his friends Aldrin and Neil Armstrong took their historic first steps on the Moon. "I was at the Aldrin home for the landing, with Buzz's wife and kids, both to help them understand what was going on and in case something went wrong," he told Fox News at The Economist Space Summit in New York City. "That was something that we often did as astronauts."
"As you would expect, there was a bit of tension," he added. "There's a little bit of anxiety and some tension and worry and that kind of thing."
NASA'S PARKER SOLAR PROBE BREAKS RECORD, BECOMES CLOSEST SPACECRAFT TO THE SUN
The former Air Force pilot was no stranger to the Aldrin family home near Johnson Space Center in Houston. "I had been there before, for other missions," he said. "On the one hand, you have a brave face, but you have got your fingers crossed."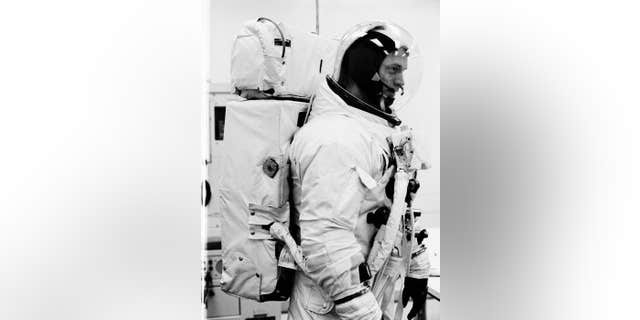 Schweickart was the first ever person to pilot the lunar module when he performed extensive tests on the spacecraft during the Apollo 9 mission. As planned, the lunar module was abandoned by the astronauts before their return to Earth, although the tests played a crucial part in the eventual success of Apollo 11. A similar lunar module transported Armstrong and Aldrin to the surface of the Moon on July 20, 1969.
"Here were my friends Buzz and Neil going down to the lunar surface, and all these calls going back and forth with Mission Control and all the computer alarms and all that stuff," he said. "I was very familiar with what they were living and in that sense, I guess I was probably able to put myself in their shoes, in their space boots."
BUZZ ALDRIN EYES 2040 FOR MANNED MARS MISSION
The former astronaut said that "First Man," the recent Neil Armstrong biopic, doesn't fully capture some of the technical aspects of spaceflight.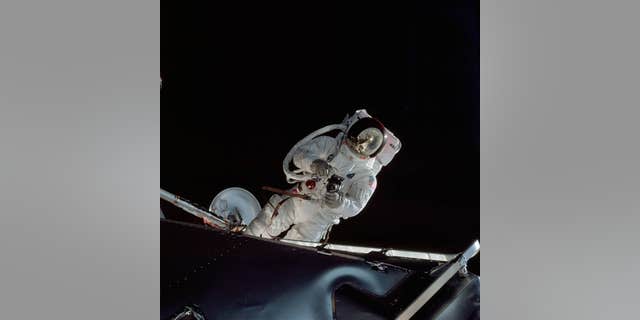 "Compared with that movie, actual spaceflight is boring," he said. "The reality of spaceflight is that things move slowly, majestically, quietly, it's not noisy."
Even launches are not as bone-jarringly noisy for astronauts as you may think, according to Schweickart. "When you're on a launch, it gets very quiet, very rapidly and it's very smooth," he said. "You get a growing acceleration, of course, G-level builds up until you get to the end of first stage."
NASA'S HISTORIC APOLLO 7 MISSION SPLASHED DOWN 50 YEARS AGO TODAY
"But it's not the kind of dramatic thing that movies make it," he added.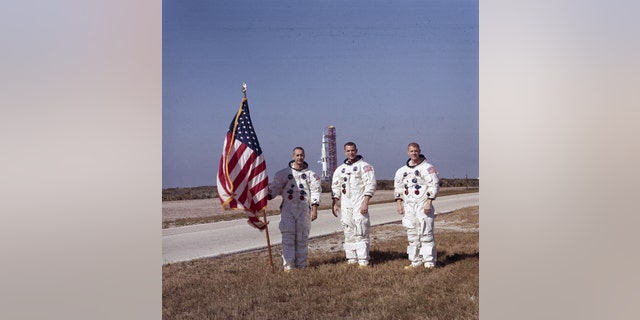 Apollo 9 launched atop a Saturn V rocket on March 3, 1969. The crew returned to Earth on March 13, 1969.
Now, almost 50 years on from his own time in orbit, Schweickart says that he is still struck by the incredible experience of seeing the Earth from space.
"Literally, by holding up your thumb, you could cover the Earth," he said. "Everything that means anything is under your thumb, all of life, happiness, love, love, tears, birth, death – all of life is under your thumb."
This story has been updated with additional information on the Apollo 9 lunar module.
Follow James Rogers on Twitter @jamesjrogers