Extreme Weather: Why Has Mother Nature Gone Bonkers?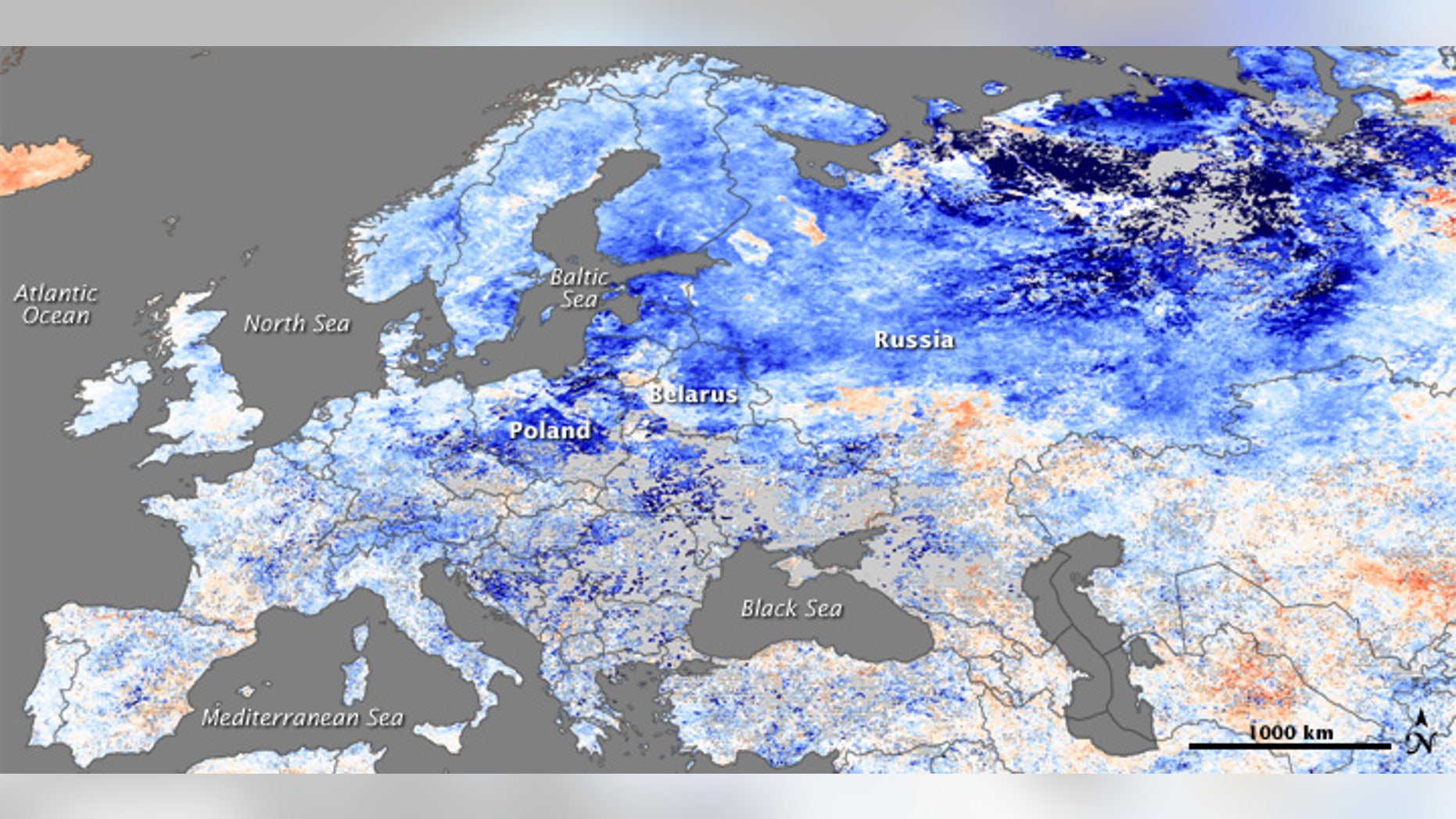 Mother Nature is in a very, very bad mood.
Much of the Northern Hemisphere is in the grip of arctic air and record snowfalls that have been inflicting hardship and havoc from China to Russia to Western Europe and over to the American Plains.
Meanwhile, the Southern Hemisphere has been experiencing a warmer than average summer.
Planetwide, the weather has become remarkably unpredictable.
There are few precedents for the global sweep of extreme cold and ice that has killed dozens in India, paralyzed life in Beijing and threatened the Florida orange crop. Chicagoans are taking shelter from a potentially deadly freeze, Paris is enduring sunny Siberian cold and Poland has counted at least 13 deaths in record low temperatures of about 13 degrees below zero. A string of deadly avalanches in northern Italy's Alps led to seven deaths.
In northeastern Asia, they are suffering the worst winter weather in six decades. More than 10 inches of snow cover Seoul, the South Korean capital -- the heaviest snowfall since records began in 1937.
But life in the warmer parts of the planet is equally off-kilter. 2009 was the hottest year in history in most parts of South Asia and Central Africa. The National Oceanic and Atmospheric Administration reported in September that the world's ocean surface temperature was the warmest for any August on record, according to a preliminary analysis based on records dating back to 1880.
The United Nations' weather agency, the World Meteorological Organization (WMO), reported on the second day of last month's Copenhagen climate conference that the last decade was on track to become the warmest since records began in 1850. 2009 could rank among the top-five warmest years, the U.N. weather agency said.
Some aspects of the wacky weather have been particularly unexpected. According to reports, non-native iguanas that have been plaguing Florida are being killed by the unusual cold in the Sunshine State. One resident told the Florida Sun Sentinel, "Fingers crossed that this cold snap will kill them. I don't have the heart to beat one to death. I hope the weather does it for me." The weather is also threatening Florida's citrus crop, which is critical to the state's economy.
Overall, this fall and winter are shaping up to be off-average worldwide. According to the NOAA, from Dec. 13 to 19, below-average temperatures were observed throughout Canada, Europe, western Russia, and eastern Asia -- although above-average temperatures were observed in Africa.
From Dec. 27 to Jan. 2, below-average temperatures were observed over the eastern U.S., central Russia, and northeast Asia -- and above-average temperatures were observed over northeast Canada, northern Africa, and southern Europe.
Guo Hu, the head of the Beijing Meteorological Bureau, linked these conditions to unusual atmospheric patterns caused by global warming. "In the context of global warming, extreme atmospheric flows are causing extreme climate incidents to appear more frequently, such as the summer's rainstorms and last year's ice storm disaster in southern China," he told Beijing News.
Deke Arndt, chief of the climate monitoring branch at NOAA's National Climatic Data Center was more cautious, arguing that's it's too soon to draw any conclusions about global warming -- or global cooling -- from the rash of frigid weather.
"This is essentially a series of weather events happening simultaneously well below the climate scale," he argued. "This is an entirely different event in terms of the time scales we talk about for global warming."
Arndt said the cold weather is the result of cold air spilling south from the Arctic, which helps explains why most of the extreme cold has been felt in the Northern Hemisphere.
"Looking back at the last couple months, the Southern Hemisphere, the land masses in particular, have been experiencing a very warm summer," he said.
Meteorologists have also been trying to find a pattern in the heavy rains that have hit equatorial regions and the Southern Hemisphere in the past week. At least 20 people were killed in flash floods in Kenya after torrential rains made thousands homeless.
In Australia, the authorities declared a natural disaster along the Castlereagh River as it peaked after torrential rain, forcing 1,200 residents to abandon their homes for high ground. And in Brazil, the death toll from flooding and mudslides over the past four days rose above 80.
Cold weather doesn't necessarily mean anything when considered against long-term global trends -- even sustained, worldwide cold weather and record-setting snowfalls. But it must just put a chill on the panic and hype surrounding global warming.
Overall, Arndt believes the cold weather, while potentially dangerous and hardly insignificant, isn't enough to impact the larger warming trend. "It would take much more than this to significantly impact the global trends that we've been seeing for a few decades," he said.
The London Times contributed to this report.