'Dire Situation' for World's Rarest Large Mammal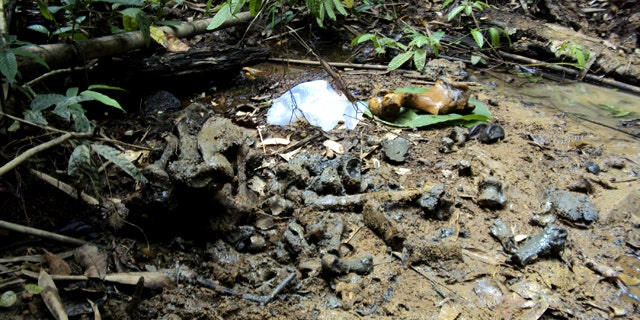 Poachers killed one of the final few Javan rhinoceros left in Vietnam, conservationists said Monday, calling it a major blow to attempts to save the world's rarest large mammal.
The rhino was found shot dead and its horn removed late last week in Cat Tien National Park in the Central Highlands province of Lam Dong, the World Wildlife Fund (WWF) said.
"This is devastating news for rhino conservation and Vietnam," said Dung Huynh Tien, the national policy coordinator of WWF Vietnam.
Vietnam's Javan rhinos are one of only two populations of the species left on earth, the group said. "It is now uncertain how many, if any, Javan rhinos are left in Vietnam," it said.
The death signals a "dire situation," according the WWF, which conducted tests on rhino dung to try to determine the population status.
There are believed to be fewer than 10 left in the country.
The WWF said there are no captive Javan rhinos in Vietnam, and only 40 to 60 of the animals live in a national park on the Indonesian island of Java.Rhino horn is used in traditional East Asian medicine to treat fever and high blood pressure.