Wounded US soldiers set to testify before Bergdahl's sentencing
Dramatic testimonies are expected Monday at a court in Fort Bragg before Sgt. Bowe Bergdahl learns his punishment for endangering his fellow soldiers by walking off his post in Afghanistan in 2009.
Bergdahl, 31, faces a life sentence after admitting guilt last week to desertion and misbehavior. The judge, Army. Col. Jeffery R. Nance, will take into consideration Bergdahl's admission of guilt, five years of captivity under the Taliban and its allies and the serious injuries caused to several service members who went looking for him.
One of those injured included an Army National Guard sergeant who was shot in the head during a search mission that resulted in a traumatic brain injury that put him in a wheelchair with no ability to speak.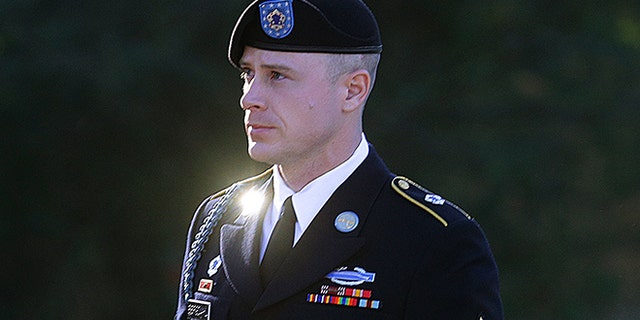 Bergdahl was captured by the Taliban back in 2009 after he walked off his post in Afghanistan. He claimed to have been put in a steel cage, beaten and kept in darkness by the insurgents. He said he walked off the post to inform other commanders about the problems with his unit, although he told the judge the action was inexcusable as he pleaded guilty last week.
In a recent interview with the Sunday Times, Bergdahl said the U.S treated him worse than the Taliban. "At least the Taliban were honest enough to say, 'I'm the guy who's gonna cut your throat,'" he told the paper.
"Here, it could be the guy I pass in the corridor who's going to sign the paper that sends me away for life,'' he added. "We may as well go back to kangaroo courts and lynch mobs."
His release was arranged by the President Obama in 2014 in exchange for five Taliban prisoners at Guantanamo Bay. The decision has been criticized by the Republicans, while President Donald Trump, when he was still a candidate, said he was a "dirty, rotten traitor" deserved to be executed.
Nance ruled back in February that Trump's remarks do not constitute unlawful command influence as he made the remarks on the campaign trail. The defense argued last week that although the comments are old, Trump still harbors the same view.
The White House said Friday that any military justice case must be "resolved on its own facts." Prosecutors used the statement to oppose the defense arguments.
The judge will have to make a make a decision Monday whether the defense argument that Trump tainted the case has merit.
The Associated Press contributed to this report.