Women poised to make history with 2018 midterm elections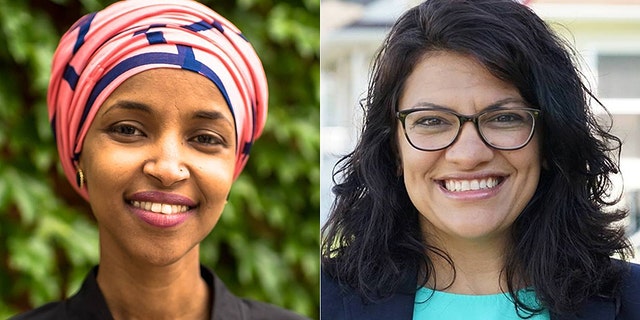 With a record number of women running for office in the 2018 midterm elections – and with many poised to make history – the trend this year seems to be a blue and pink wave in politics.
This year, more congressional races feature two women as the leading candidates than ever before, according to the Center for American Women and Politics (CAWP) at Rutgers University. Similarly, the U.S. is seeing the highest number of women of color being nominated for U.S. House seats, the CAWP said.
Women this year, particularly Democrats, are "not just breaking records, they're shattering records," Dr. Kelly Dittmar, a political science professor at Rutgers and CAWP scholar, told Fox News.
But even with a historic number of female candidates filing to run for office, Dittmar pointed out women are still "highly underrepresented" in government. And the increase in female candidates is mostly among Democrats.
"The increase among Republican women is there ... but it's quite small," Dittmar, co-author of the book, "A Seat at the Table," which takes a look at how congresswomen see their impact on Capitol Hill, said. She attributed the inconsistencies across parties, in part, to a greater enthusiasm among Democrats as the political party not in power, more recruitment among the party and greater financial assistance from liberal groups focused on women, such as EMILY's List.
After midterm elections are over, Michigan and Minnesota could be represented by the first female Muslim congresswomen. A congressional candidate in Kansas has the opportunity to become the first lesbian Native American member of the House. Both Arizona and Tennessee have the possibility of electing the states' first female senator.
"I hope the attention to women candidates this year, and particularly the ways in which they are making history, inspire other women to get engaged and inform a broader public of the need for more women," Dittmar said. "I hope it can be informational and inspirational to voters."
However, Dittmar said she hopes people will be able to take the historic strides women are making in context.
"I do worry that all of the attention and hype around women candidates is going to lead people to think women should fare better than they will. At the end of the day, even with all these milestones, women are still likely to be less than 25 percent of the members of Congress, of governors and just significantly underrepresented in our system," she said. "I hope this narrative doesn't make people think women failed or that people don't just assume that the problem is solved in just one election cycle."
Read on for a look at 16 women – both Democrats and Republicans – who could make history this week.
Stacey Abrams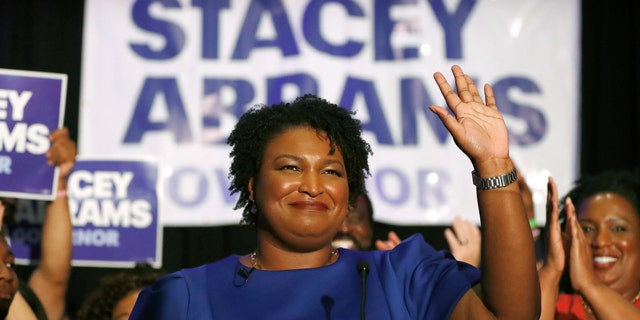 The Democratic gubernatorial nominee in Georgia, Stacey Abrams would become the first black female governor in America if elected.
Abrams is a former state lawmaker, tax attorney and award-winning romance novelist. She faces Republican Brian Kemp in the November election.
Fox News has ranked the race a toss-up.
Marsha Blackburn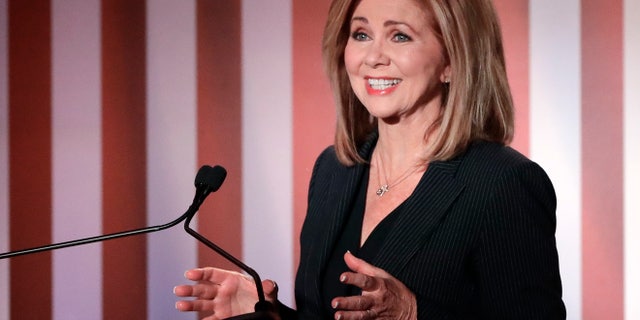 Republican Rep. Marsha Blackburn would be the first female senator elected in Tennessee if she wins her race.
Blackburn famously refers to herself as "congressman" and previously told The Washington Post she will not "campaign on the gender issue" when asked about the potential historic significance of her race.
She faces Democrat Phil Bredesen in the Senate race, which Fox News has ranked as leaning Republican.
Sharice Davids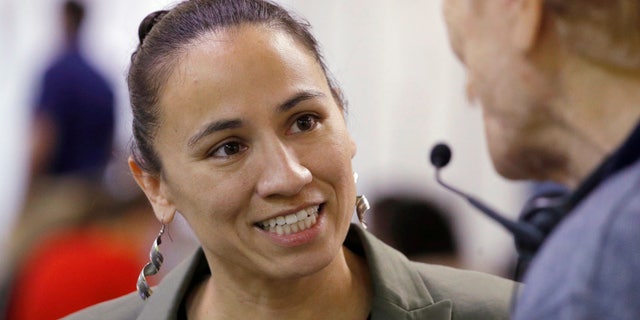 Democratic congressional nominee Sharice Davids said she was "proud" there's a large number of women – particularly of Native American descent – who are running for office this year. If she wins, Davids, a member of the Ho-Chunk Nation, would become the first lesbian Native American woman ever elected to Congress.
Davids is battling incumbent GOP Rep. Kevin Yoder in Kansas' 3rd congressional district. Fox News has ranked the race as leaning Democrat.
Abby Finkenauer and Alexandria Ocasio-Cortez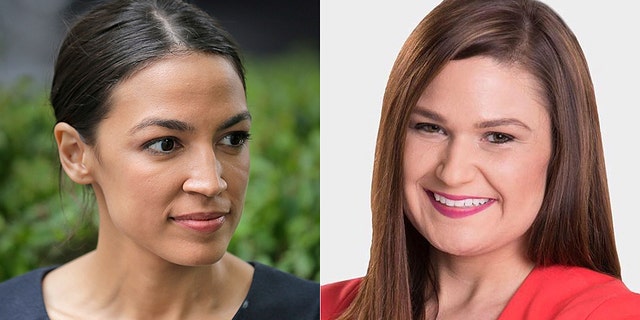 If elected, state Rep. Abby Finkenauer of Iowa and Alexandria Ocasio-Cortez of New York would be the youngest members of Congress at just 29 years old.
New York Republican Rep. Elise Stefanik currently holds the record; she was elected in 2014 at the age of 30.
Finkenauer, a Democrat, faces incumbent Republican Rep. Rod Blum in Iowa's 1st congressional district. Fox News has ranked the race as leaning Democrat.
Ocasio-Cortez became the darling of the progressive wing of her party when she defeated incumbent Rep. Joseph Crowley in New York's Democratic primary. She faces Republican Anthony Pappas in New York's 14th congressional district.
Deb Haaland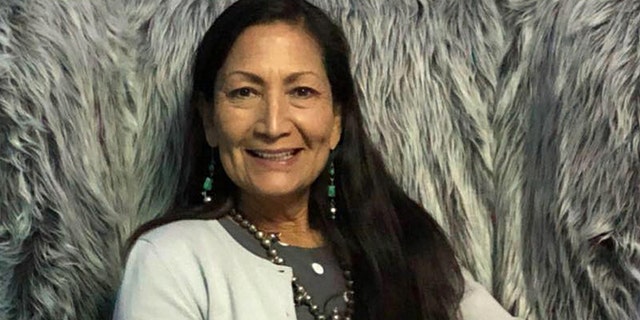 A former leader of the New Mexico Democratic Party and a tribal member of the Laguna Pueblo, Deb Haaland would become the first Native American congresswoman if elected.
Haaland faces Republican Janice Arnold-Jones in the election for New Mexico's 1st congressional district.
Christine Hallquist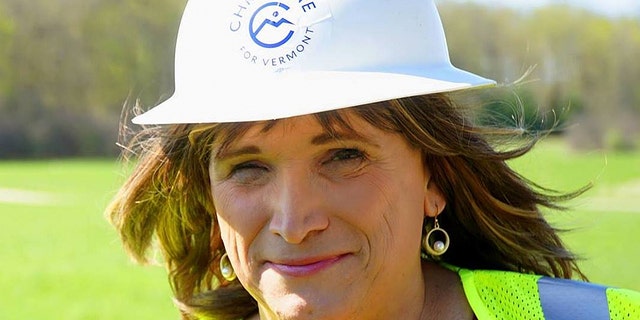 Christine Hallquist already made history when she secured the Democratic nod in Vermont's gubernatorial election: the first transgender candidate to win a major political party's nomination for governor.
"Because she is open and authentic about the fact that she is transgender, that immediately takes away all the questions, all the whispers and instead allows people to focus on her personality and what she wants to do," Elliot Imse, communications director for The Victory Fund, a political action committee that backs LGBTQ candidates nationwide, said. "People are liking what they're hearing, and that's what's really cool about Christine."
Fox News has ranked the race between Hallquist and incumbent Republican Gov. Phil Scott as remaining likely Republican.
Jahana Hayes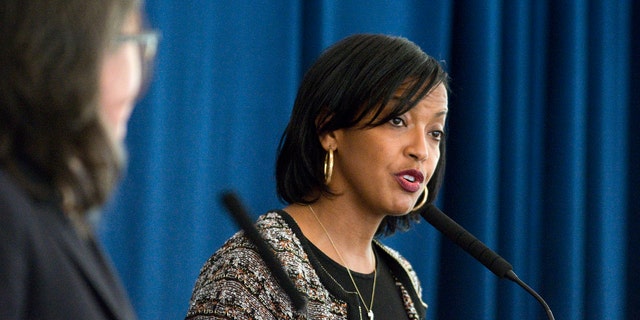 If Jahana Hayes can beat Republican Manny Santos, the former mayor of Meriden, in November, she will become the first black congresswoman elected in New England.
Hayes, who was honored with the 2016 National Teacher of the Year award by former President Barack Obama, is running in Connecticut's 5th congressional district.
Cindy Hyde-Smith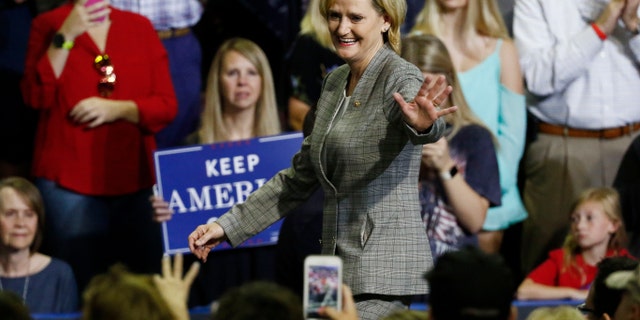 When Cindy Hyde-Smith was appointed to replace Sen. Thad Cochran after his retirement earlier this year, she became Mississippi's first female senator. And if she's elected this November, she'll become the first woman elected to the Senate from the Magnolia State.
The winner of the special election – which includes Hyde-Smith, Democrat Mike Espy and Republican Chris McDaniel – will finish out Cochran's term, which ends in 2021. Fox News has ranked the race as leaning Republican.
Gina Ortiz Jones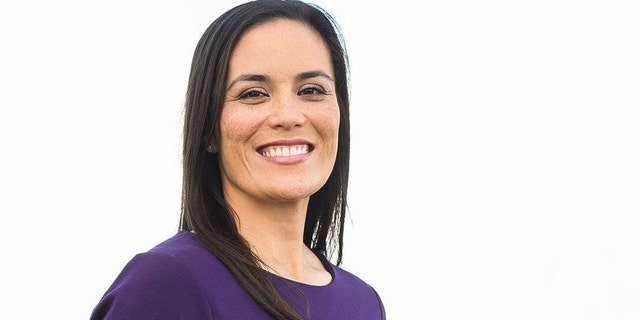 If elected, Gina Ortiz Jones would make history three times over: as the first lesbian, first Iraq War veteran and first Filipina-American elected to Congress from Texas. Furthermore, Texas' 23rd congressional district has never been represented by a woman, according to HuffPost.
"I'm honored to be the first, but as I say, it's more important that I'm not the last," she told The Military Times.
Jones, who worked for several months in the Office of the U.S. Trade Representative during the Trump administration, faces incumbent GOP Rep. Will Hurd. Fox News has ranked the race as leaning Republican.
Paulette Jordan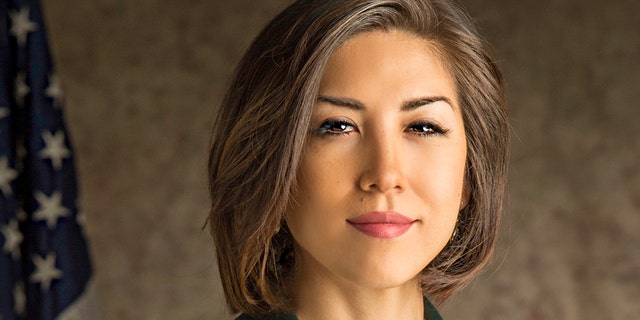 If she's elected, Democratic gubernatorial nominee Paulette Jordan would be Idaho's first female governor – and the nation's first Native American governor. She is also the first female to win a major-party nomination for governor in the Gem State, the Idaho Statesman reported.
"I'm in a state that does not look to women to lead," Jordan told Rolling Stone magazine. "There was a whole legacy of women leaders who were chiefs. It's this line of responsibility that you inherit."
The race between Jordan and Republican nominee Brad Little is ranked as likely Republican by Fox News.
Martha McSally and Kyrsten Sinema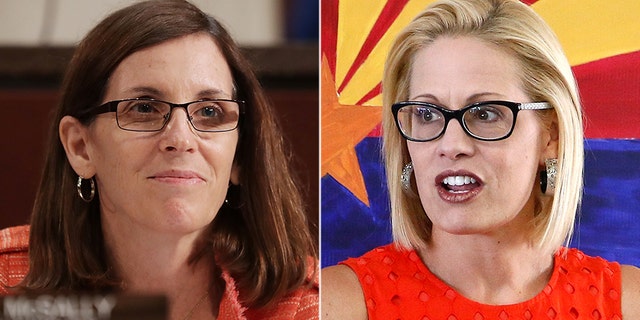 Whether Republican Martha McSally or Democrat Kyrsten Sinema wins the Senate race, history will be made. Arizona has never elected a female senator to the state. Sinema, too, would be the first openly bisexual member of the Senate.
Fox News has ranked the race between the two congresswomen to replace outgoing Sen. Jeff Flake, a Republican, as a toss-up.
Ilhan Omar and Rashida Tlaib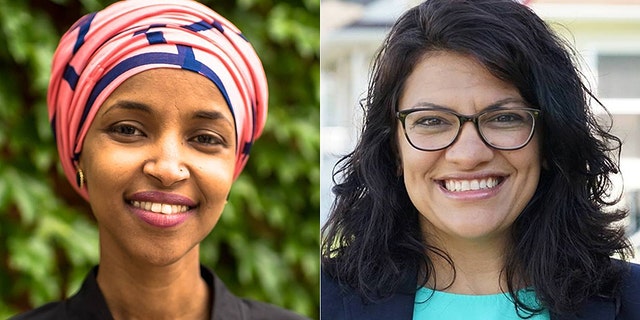 Ilhan Omar of Minnesota and Rashida Tlaib of Michigan are poised to become the first two Muslim women to serve in Congress.
Omar, who faces Republican Jennifer Zielinski in Minnesota's 5th congressional district, already drew national attention when she became the first Somali-American elected to a state legislature two years ago. She came to the U.S. as a refugee.
Tlaib is running unopposed in Michigan's 13th congressional district, all but ensuring a historic victory for her. Born and raised in Detroit, she is the daughter of Palestinian immigrants. Her father, a former Ford Motor Co. employee, was born near Jerusalem, her mother near Ramallah, a city near the West Bank.
"I want people across the country to know that you don't need to sell out," Tlaib said after her primary victory. "You don't have to change who you are to run for office – and that is what this country is about."
Ayanna Pressley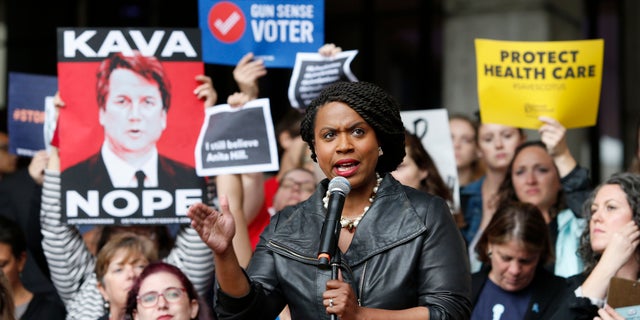 Ayanna Pressley upset incumbent Democratic Rep. Michael Capuano in the primary earlier this year. And without a Republican running in the race for Massachusetts' 7th congressional district, Pressley is set to become the first black woman elected to Congress in Massachusetts.
"I am black and a woman and unapologetically proud to be both. But I've never asked anyone to vote for me because I'm black and a woman," she told Elle magazine. "I'm asking people to consider me because I'm pledging to be a vote, a voice, and a partner. I'm asking people to vote for me because I'm an activist leader and a problem solver."