Without Christian voters, Dems don't have a prayer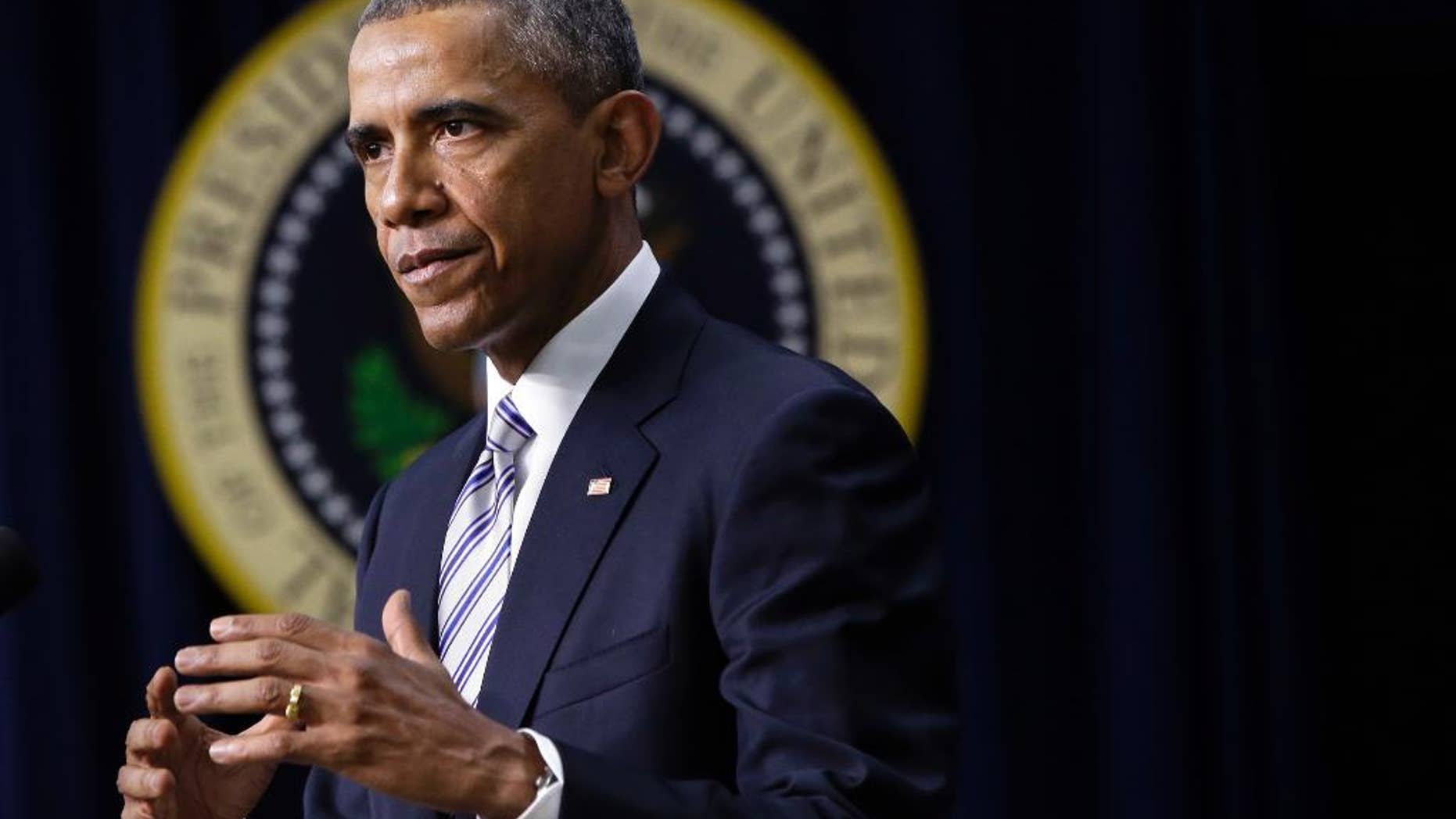 **Want FOX News First in your inbox every day? Sign up here.**
Buzz Cut:
• Without Christian voters, Dems don't have a prayer
• Sixteeners audition for GOP Jews
• Take Five: Silver State shootout
• Ryan charts his course
• Or are you just happy to see me?

WITHOUT CHRISTIAN VOTERS, DEMS DON'T HAVE A PRAYER
Back when Barack Obama could really deliver from the podium, one of his very best lines was about how "we worship an awesome God in the blue states." The language was no accident. "Awesome God" is the name of one of the most popular evangelical worship songs of the last generation.
In 2004, when Obama gave that speech, it would have been impossible to imagine a sitting U.S. Senator chastising believers for their prayers in the wake of a mass murder. But one did on Tuesday.

Many on the left embraced the idea not that, as Obama has said before, "thoughts and prayers are not enough," but that prayers were pointless or even damaging because they distracted from what most Democrats believe should be a move to advance extensive gun control.

Those on the right tend to put about as much faith in federal gun laws as atheists put in prayer. So why wouldn't they pray? Or why wouldn't believers in both God and gun control do both? Certainly at the scene of the slaughter, survivors didn't seem to have qualms about prayer.

So what could possess members of a political party, including prominent elected officials, to denounce prayer – and to do so before the means and motives of the killers were still unknown? How does political stupidity of that magnitude come to seem like a good idea?

It turns out that in his famous 2004 speech about "awesome God," Obama was talking about a dying breed when he spoke of Christian Democrats, especially evangelicals.

As the most recent Pew study on religion in public life tells us, Democrats went from 74 percent Christian in 2007 to 63 percent in 2014. The share of Christian Republicans dropped by 5 points to 82 percent, about the same as the population overall.

But the headline was that for the first time, the single largest group of Democrats on the spectrum of beliefs was "none." Those professing no faith jumped 9 points in seven years – now 28 percent of Democrats.

As the sorting out of the electorate continues, it is easy to image those trends intensifying. Mitt Romney won 57 percent of the Protestant vote in 2012 (69 percent among white Protestants).

Those numbers will surely intensify in years to come if Democrats remain this hapless and condescending when talking to Christian voters.

SIXTEENERS AUDITION FOR GOP JEWS
NYT: "All 14 Republican presidential candidates will descend on Washington on Thursday for the Republican Jewish Coalition's daylong 2016 forum, where terrorism and the Iran nuclear deal are certain to be the focus of the speeches. All of the candidates have been vocal in their support of the safety of Israel, the issue of premier importance to the coalition's members. But the ability to sound knowledgeable on foreign policy at the forum will also be important. The terrorist attacks in Paris add a renewed sense of urgency, as well."

[Jeb Bush makes his case to Jewish voters in a Fox News Opinion piece.]

Trump plans Israel trip - WashEx: "Republican presidential candidate Donald Trump said Wednesday night that he will travel to Israel soon to meet with Prime Minister Benjamin Netanyahu. 'I love Israel and Israel is our real strong supporter. Very soon I'm going to Israel and I'll be meeting with Bibi Netanyahu,' the billionaire told supporters at a campaign rally.'"

Carson co-chairman jumps ship - The Hill: "Ben Carson on Wednesday sought to downplay a report that one of his top fundraisers has quit over frustrations with the direction of the campaign. The Wall Street Journal reported late Wednesday that Bill Millis, the wealthy heir to a North Carolina sock-manufacturing company, will leave his role as co-campaign chairman because he doesn't believe his input is valued by senior campaign staff. 'I disagree with the campaign, but I'm hoping and praying that the concerns I have are wrong,' Millis told the Wall Street Journal. 'I'm one, and they are the masses. And they decided to move forward with the campaign as is.'"

"These are mass murderers, who were Muslim, and who have recently returned from Saudi Arabia. that's what we know. if it looks like a duck and quacks like a duck and sounds like a duck, maybe it's a duck." – Carly Fiorina on "FOX & Friends" today.

The Judge's Ruling: 'spying on all people all the time' - Senior Judicial Analyst Judge Andrew Napolitano notes that the USA Freedom Act, which went into effect this week, purports to curb the government's ability to get instant access to domestic emails and phones calls but does no such thing: "Both the Patriot Act and the USA Freedom Act…permit the Foreign Intelligence Surveillance Court to issue warrants based on the standard of 'governmental needs' rather than probable cause. This is a profoundly unconstitutional standard, and one that has resulted in spying on all people all the time." Read it here.

WITH YOUR SECOND CUP OF COFFEE…
A discovery in Jerusalem marks a first for excavators, and draws new questions for Biblical historians. The Atlantic brings us the story: "On Wednesday, archaeologists in Jerusalem announced the discovery of a rare biblical-era seal. The mark of the seal is said to belong to King Hezekiah, who ruled in the Levant in the eighth-century B.C. and got a glowing review in the Book of Kings…According to Hebrew University, the inscription reads: 'Belonging to Hezekiah [son of] Ahaz king of Judah.' It also bears a 'two-winged sun, with wings turned downward, flanked by two ankh symbols symbolizing life.' As Reuters reports, excavators believe Hezekiah may have made the seal himself and that 'the back side of the clay imprint of the seal had markings of thin cords that were used to tie a papyrus document.' The seal is said to be the first mark from an Israelite or Judean king ever found during a scientific excavation, which is noteworthy because it links the artifact to the location."

Got a TIP from the RIGHT or the LEFT? Email FoxNewsFirst@FOXNEWS.COM

POLL CHECK
Real Clear Politics Averages
Obama Job Approval: Approve – 43.9 percent//Disapprove – 51.2 percent
Directions of Country: Right Direction – 28.0 percent//Wrong Track – 63.9 percent

TAKE FIVE: SILVER STATE SHOOTOUT
On the latest episode of "Power Play with Chris Stirewalt," GOP strategist David Payne of Vox Global focuses on Nevada as a key senate win for Republicans to retain their majority through 2016. Payne anticipates heavy spending from the likely matchup of Republican Rep. Joe Heck, R-Nev., and Democrat Catherine Cortez Masto, but no spending can outweigh the decisiveness of the GOP's presidential pick. With a large Hispanic population in the state, Payne says a Trump ticket will end Heck's chances, but a Rubio ticket may give him good odds. Illinois, Wisconsin, Ohio, New Hampshire and Florida round out the other seats on Payne's list to watch. WATCH HERE.

Your picks - The current tally of Fox News First reader votes on the top five battlegrounds for control of the Senate: 1) Illinois; 2) Wisconsin; 3) Pennsylvania; 4) Ohio; 5) Florida.

Dem underdog Sittenfeld gets ready to tackle Strickland - RCP: "As with any political candidate, [P.G.] Sittenfeld has a strategy to turn around his liabilities, both in the primary and general election. In the former, Sittenfeld's weaknesses are cut from the same cloth: He has four years' experience on the city council while [Ted] Strickland has a lifetime in political office, and, as a result, his opponent's name recognition is nearly 10 times higher and mostly favorable. Sittenfeld insists two things will come true. First, name recognition won't be an issue by the primary and, if he does win, it won't be a problem for the general election either – he's counting on the shot of attention that would come with a primary upset to boost his name across the state. The experience factor is a bit tougher, but Sittenfeld branded his time in city government as a positive in two ways: He's not associated with the problems that consistently plague Washington; and cities are where examples of efficient and effective government can be found."

Toomey goes on offense - National Journal: "Sen. Pat Toomey's [R-Pa.] cam­paign re­leased an op­pos­i­tion web­site at­tack­ing both former Rep. Joe Ses­tak (D) and former gubernat­ori­al can­did­ate Katie Mc­Ginty (D), the two lead­ing Demo­crats seek­ing to take him on in Novem­ber. The site asks which Demo­crat is worse, 'Cor­por­ate' Katie Mc­Ginty and Joe 'Say­sTax.' The site claims Mc­Ginty be­ne­fit­ted from "luc­rat­ive re­volving door deals" while serving as Pennsylvania's sec­ret­ary of the De­part­ment of En­vir­on­ment­al Pro­tec­tion. Ses­tak, it says, was an 'avid sup­port­er of huge tax-and-spend pro­grams such as Obama­Care, Cap and Trade, and the bail­outs' dur­ing his time in Con­gress."

Join in and strategize! - Let us know where you think the hottest contests in the battle to control the Senate are brewing and why.

Share your top five picks. Email them – just five, please – to FOXNEWSFIRST@FOXNEWS.COM or tweet @ChrisStirewalt.

RYAN CHARTS HIS COURSE
Today, Speaker Paul Ryan makes his first major policy address since coming into the speakership. In pre-released remarks Ryan intends to say: "Today, I have laid out our principles. Now we need to turn them into policies. And we are not going to solve all the country's problems next year. We need a new president. It's just that simple. But even if we can't move mountains, we can make moves in the right direction." Ryan will make his address at 12:30pm ET, view the livestream here.

OR ARE YOU JUST HAPPY TO SEE ME?
Reuters: "A Canadian college student caught at a border checkpoint in August 2014 with 51 live turtles in his pants pleaded guilty to six smuggling charges on Tuesday in U.S. District Court in Ann Arbor, Michigan. Kai Xu, 27, of Windsor, Ontario, admitted to smuggling or trying to smuggle more than 1,600 turtles of different species out of the United States from April 2014 until his arrest in September 2014…When he passed back through the Detroit-Windsor Tunnel, Xu was stopped by Canadian Border Services, which found and seized 41 live turtles taped to his legs and 10 hidden between his legs, the complaint said…U.S. District Judge John Corbett O'Meara scheduled sentencing for April 12 in Ann Arbor. Xu has been held in federal custody since his arrest."

Chris Stirewalt is digital politics editor for Fox News. Want FOX News First in your inbox every day? Sign up here.